The condition of your ducts really matters because they are the other half of your AC/Heating system. If they aren't in good working order, they can be a huge energy waster and can affect your home's air quality and comfort. The problem is, most people don't see what's going on in their attics. But we do when we're up there doing an energy audit, duct inspection or AC installation.
HERE ARE SOME OF THE PROBLEMS WE ENCOUNTER:
---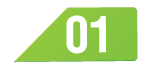 Some ductwork is poorly designed, crimped or tangled. This restricts air flow.
---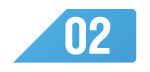 As a home ages, ducts can work their way loose…or maybe they weren't properly connected in the first place. This wastes energy.
---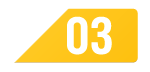 Dried out adhesive and eroded caulking also causes leaks around joints, the air handler unit and near vents.
---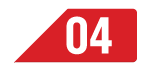 Systems inside a mechanical closet can be a source of leaks, too, if the closet isn't properly sealed.
---
Supply vs. Return Duct Leaks
Although all leaks are a problem, their location causes different problems. For example, your home's supply ducts deliver cooled or heated air through the individual registers in each room. If there is a leak in this part of the system, it can result in conditioned air seeping into spaces that don't need to be cooled or heated—like the attic, garage or crawl spaces. The Department of Energy estimates that the typical home's duct system leaks 25 to 40 percent of its conditioned air.
Return ducts pull your home's heated or cooled air back to the air handler of your AC system. If there is a leak in this part of the system, it can cause unconditioned air from outside to be pulled in. This can reduce efficiency and capacity. For example, on a humid day, moist air drawn in can cause your home to feel clammy. Dust, mold spores and other contaminates that may be in your attic can also be pulled into your air system, reducing air quality. This can also lead to other issues such as causing your air filter to clog up faster and allowing dust to build up on system components, which can lead to breakdowns.
Even though your ducts are hidden, it's important to pay attention to them whether you inspect them yourself or call in an expert like GVEC Home. We offer a variety of AC/Heating services from duct inspections and AC installation and service, to maintenance and repair. Find out more at www.gvecACservice.com.
More Hints
Despite the name, duct tape shouldn't be used to repair leaking ducts because it disintegrates over time, especially in hot attics. Mastic, a pliable adhesive, or a specialized adhesive foil tape, are the sealers of choice.
If installing a new AC/Heating system, consider redesigning, replacing or repairing your ductwork. The money you'll spend will pay for itself over the years in energy efficiency and comfort. GVEC members can get an instant rebate on select heat pump systems and duct replacement as part of our Energy Efficiency Rebate program. See our Rebate Center for details.
Closing doors to rooms can alter the circulation of air that your AC system and ducts were designed for by increasing the load your system must bear.