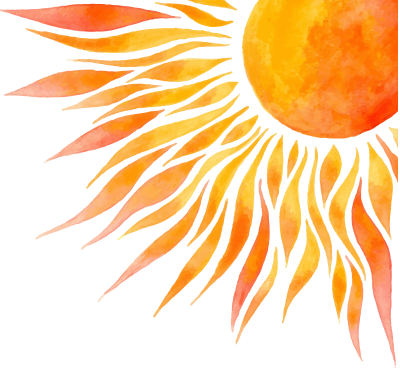 With summer coming up fast, you don't want to get caught without AC. Just like a car, your AC system needs regular maintenance to keep your air conditioning running at peak performance. Preventive maintenance provides peace of mind, and in the long run, can save money by helping to extend equipment life, increase efficiency and comfort and even prevent an inconvenience down the line. AC units usually break down when it's most inconvenient, so there's no better time to get yours tuned up than in preparation for summer!
Here are just a few of the things that could go wrong when you go too long without a Comfort Check:
Incorrect refrigerant level. Undercharged units will run constantly and overheat the compressor. If there's a leak, your unit won't cool as efficiently, if at all.
Clogged condensate drain. If the drain isn't checked or cleaned, the drain pan could overflow, damaging ceilings and walls if your unit is located in the attic or inside an interior closet.
Loose connections, wiring and motors. Loose connections can cause wires to heat up and burn. The same goes for motors and bearings. This is also an opportunity to replace or repair due to wear and tear before something goes out.
Thermostat and sensor calibration. If these aren't working correctly, your system will not cycle as it should, adding up to wasted energy dollars.
Our maintenance plans are designed to protect you against these and countless other problems. We recommended getting a Comfort Check twice a year to keep your AC system on track. Our comprehensive Comfort Check Service Plan is an easy and convenient way to ensure your home is comfortable year-round, while helping you save money in more ways than one:
Keep cooling and heating costs in check with regular maintenance to ensure efficiency.
Detect potential problems earlier, such as leaks.
Protect your investment and extend equipment life.
PAYMENT OPTIONS
You can spread the cost over 12 months for two comfort checks a year and GVEC members can even add the payments to their GVEC electric bill for single-payment convenience. If you are only interested in a single maintenance check, you may prefer our Check-N-Save option. Which is a one-time payment for a single maintenance check-up.
We understand the importance of reliable air conditioning maintenance services. That's why we're focused on your needs, and we won't stop until you're satisfied. Prepare for the summer heat with a Comfort Check from GVEC Home.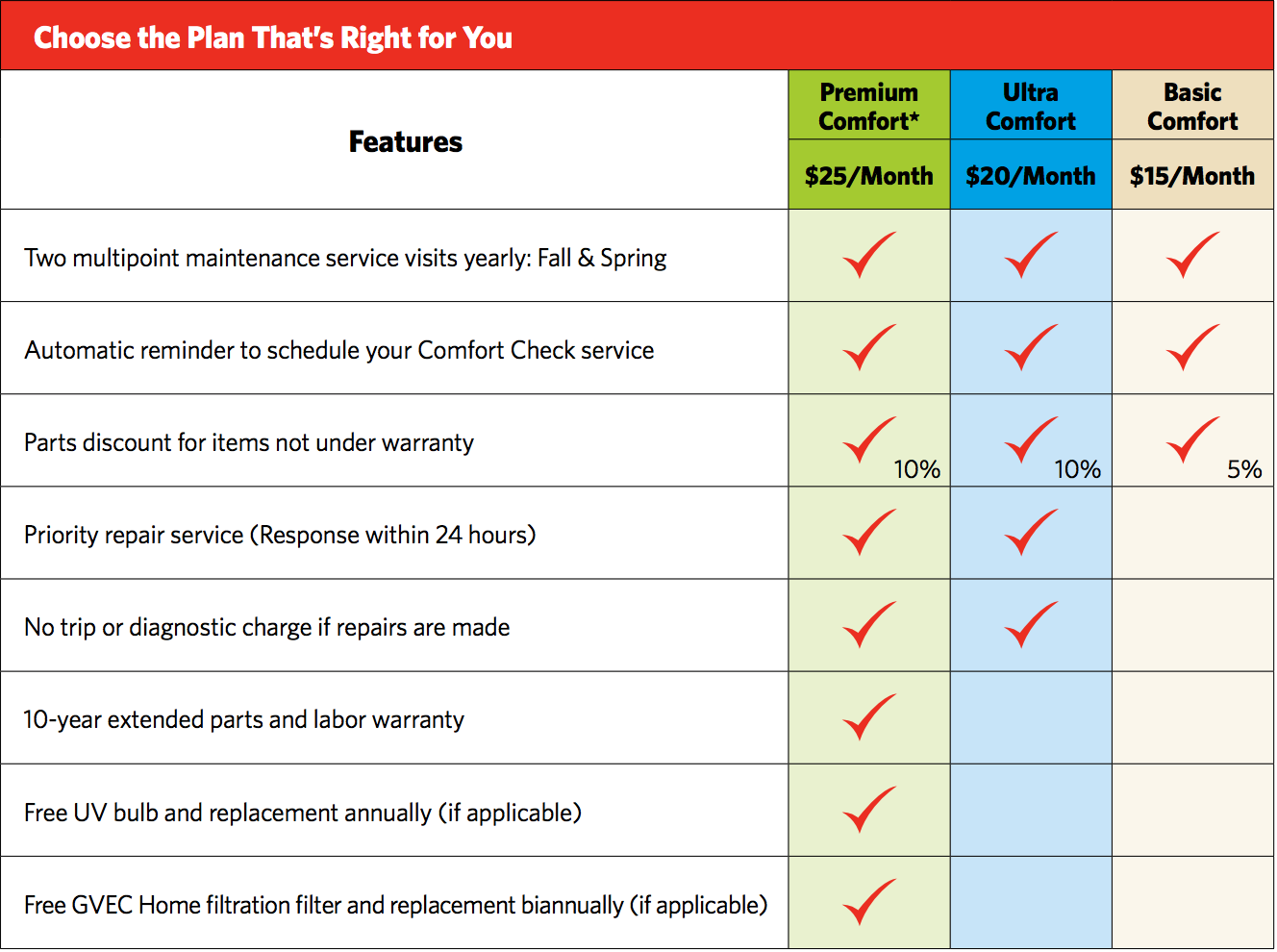 Give us a call 800.328.0630 to schedule your next Comfort Check and learn more about seasonal maintenance or visit gvecACservice.com to see our current AC/Heating specials.