When Hurricane Harvey swept through the GVEC service area, it tore down trees and caused rivers to rise. But what this storm didn't do, was rock the foundation our electric pioneers built when they established GVEC in 1938. In fact, Harvey in its own way, helped to strengthen the Co-op as employees and members pulled together to return life back to normal in the Guadalupe Valley. In recognition of National Co-op Month, which celebrates cooperatives and their members each October, we wanted to share our thoughts about working for the Co-op, serving our members, and weathering the storm.
Thank you, GVEC member-owners, for your trust and support since 1938.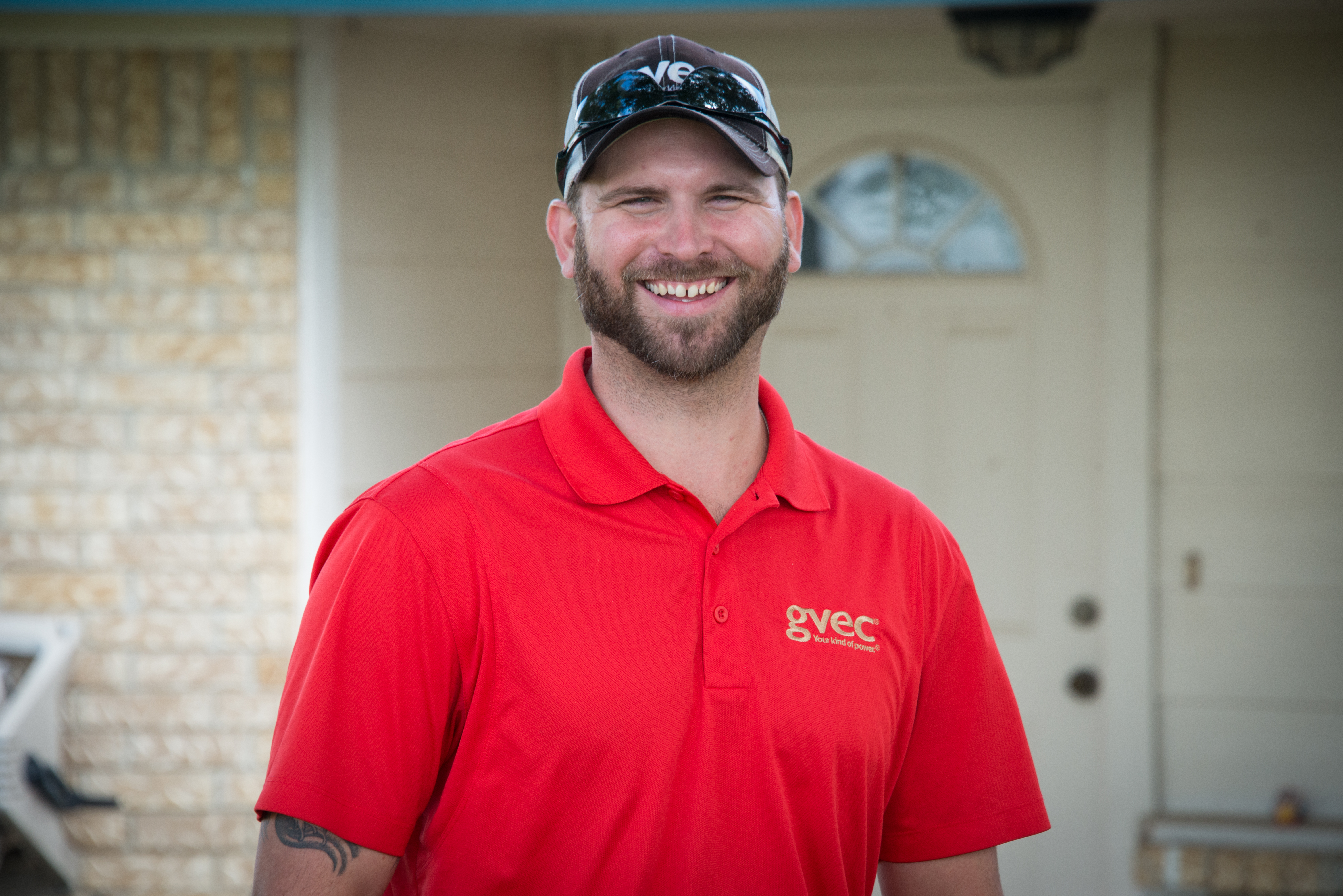 Wesley Brandenberger, GVEC.net
I've had the opportunity to see GVEC for what it is, from both an inside and outside perspective. Over the past 10 years, I've worked at other places and now I've been at GVEC for about eight months. I also come from a GVEC household because my dad has worked at the Co-op for the past 33 years. So, I've been hearing about GVEC all my life. He always said GVEC was a great company the way it has built upon its heritage, while also evolving in a way to better provide for its customers. I know that my experience here has been great so far. Working at a co-op is different…just the sense of family you feel when you come to work and interact each day makes a big difference. I've found that everyone is dedicated to their work and has a great respect for customers as well as to each other. I am grateful for the opportunity to be here and hope I make my dad proud…Harvey was my first experience with a major storm at GVEC, and the way the Co-op came together was amazing. The communication, the commitment from the employees and the understanding that we needed to get the job done for our members and customers was a priority we all shared, even if it meant putting other things on hold. This was true for the electric side as well as the Internet side.
---
When I got the opportunity to interview with GVEC, I was so excited. At the time, I was working for a contractor in San Antonio who required aggressive sales tactics and your paycheck was based on commissions only. I had a hard time with that because I don't think it's right to convince people to buy something they don't need. That's something I no longer worry about at GVEC. As soon as I began working at the Co-op, I could see that everyone respected each other and got along. Knowing I had "permission" to do the right thing by customers, along with the training GVEC employees go through to help them work together for a common goal, it all came together for me. It comes down to the fact that I have a passion for my trade and a passion for helping people…As I look back at what the Co-op experienced with Hurricane Harvey, it not only tested our abilities, but proved that GVEC can handle any task through any condition, and continue to move swiftly and deliver the unexpected.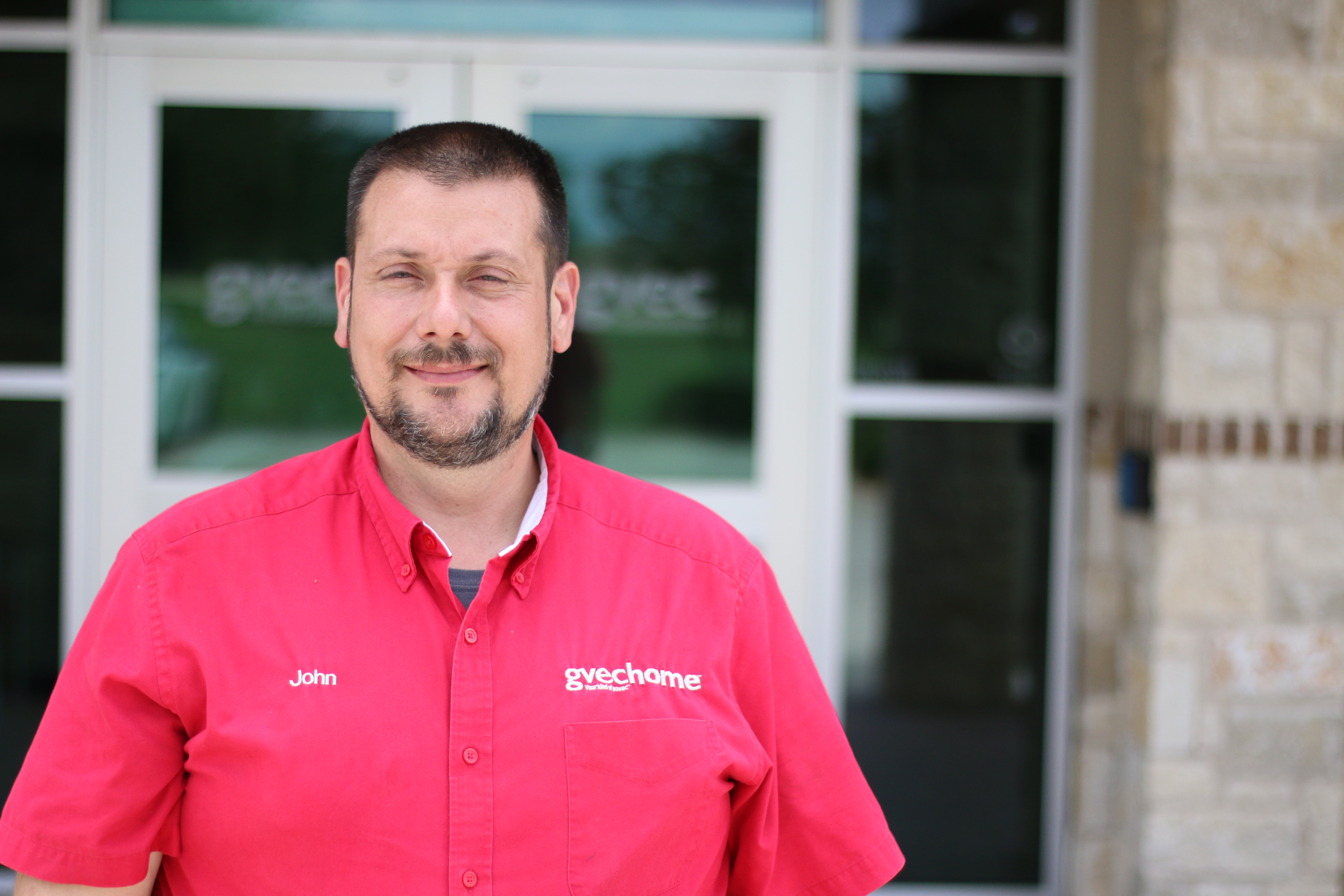 John Bailey, GVEC Home
---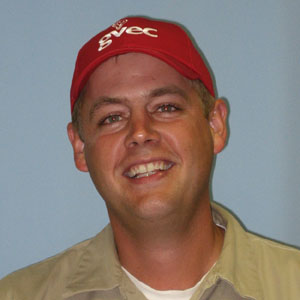 Jason Ward, Field Services
As a veteran, one of the reasons I work for GVEC is the feeling of being a part of something larger than just myself. Like each military branch of service, the GVEC uniform carries an identity each employee tries to live up to. We strive to take GVEC's corporate values to heart because we don't want to disappoint members or our fellow employees. Working side by side for our members' sake is a rewarding experience… As we faced Hurricane Harvey, in our common goal of getting the power back on, everyone was anxious and ready to go because we didn't want to disappoint our members. It was what drove us to work 15 hours at a time despite the wind, rain and mud. When we energized the tap and saw lighted up windows that appeared from nowhere, it was a great feeling.
---
One of my favorite things about working at GVEC is the people. The employees are like my second family and I also enjoy the interaction with our members—I get to work with and meet some of the most interesting people that I normally wouldn't have had the opportunity to meet. I also enjoy the challenges and teamwork—GVEC is constantly working to improve the way we do and think about things. The world is changing and we have to keep up with these changes for our members' sakes…After restoration efforts due to Hurricane Harvey, it became apparent to me, because of who we are and the fact that we worked as one cohesive team, it made it possible to restore our customers' electric and Internet services in a fast and efficient manner. But that's not enough. In our mission to exceed our members' expectations, we are already looking for better ways to assist our members should another emergency situation arise.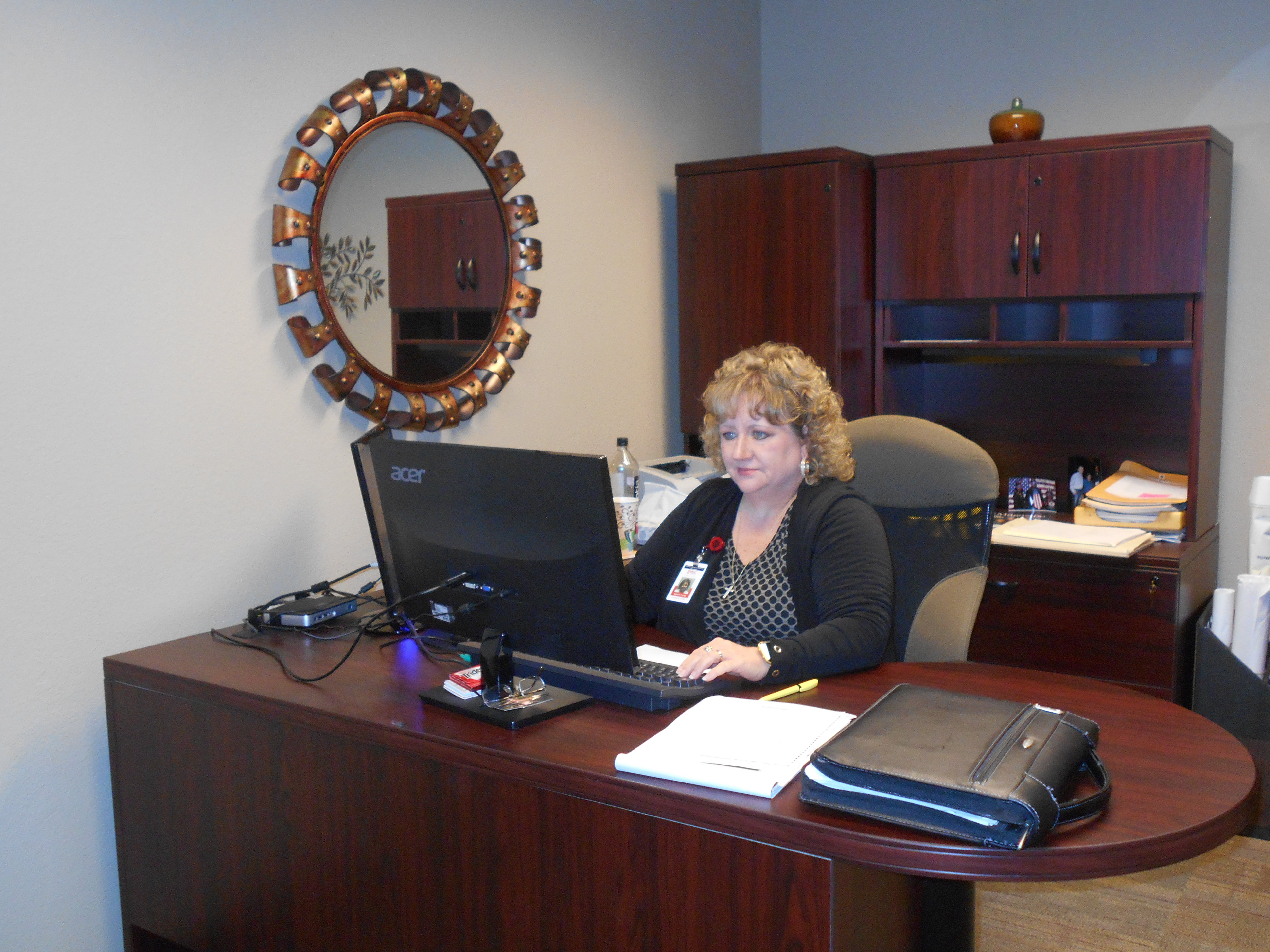 Sandra Young, Field Services
---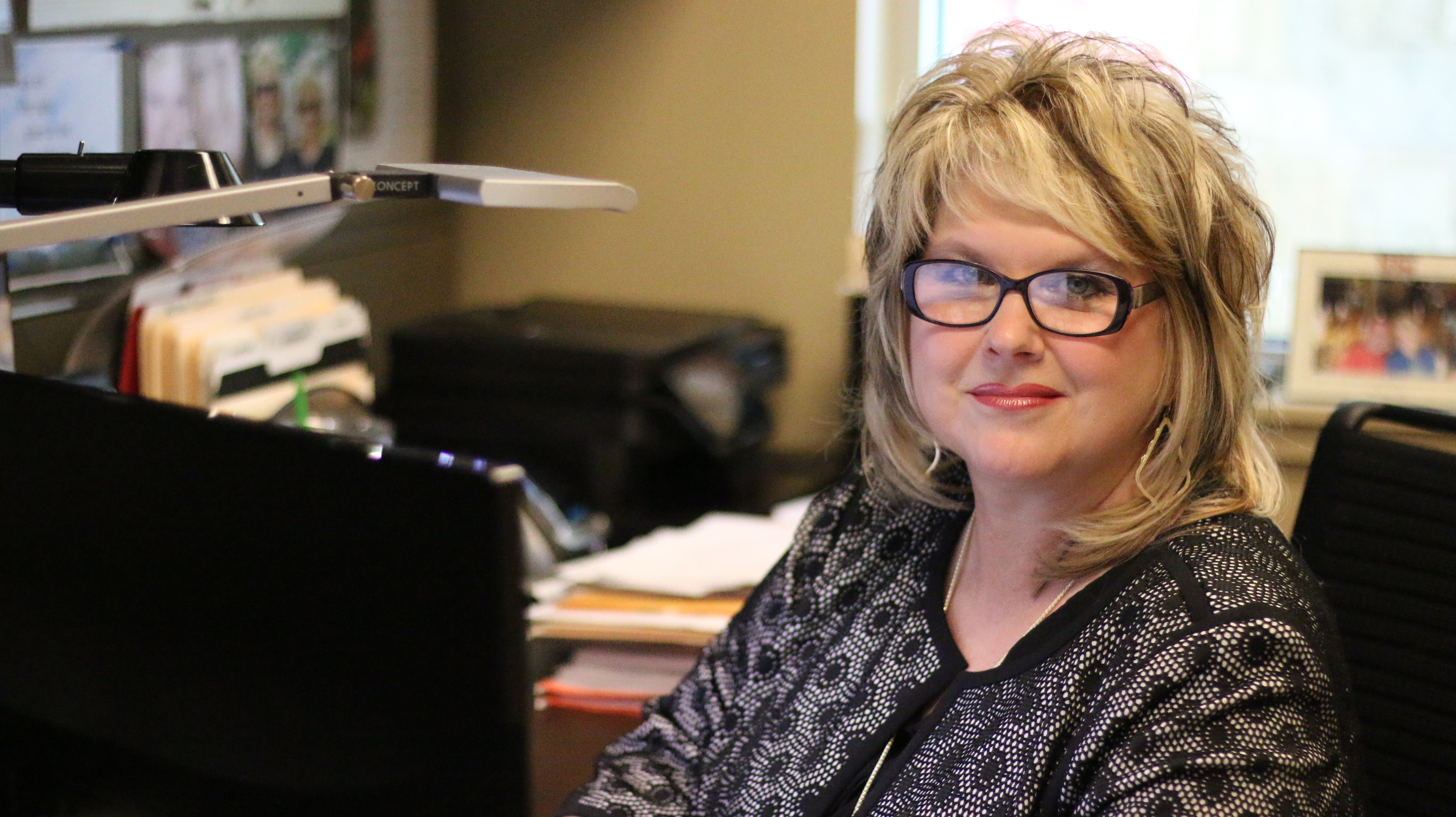 Susan Wilson, Compliance, Safety, Transportation and Facilities
I grew up in Cost, so I knew the history and heard the stories about the formation of GVEC and how it all began. I learned how important and helpful the cooperative was to the community. So, when an opportunity opened up for me in the Gonzales office, I began my cooperative journey and discovered things along the way that made me even more dedicated to the Co-op's mission. Since the cooperative's form of business operated under seven guiding principles, it spoke loudly as to why they operate differently from other electric entities—they put the needs of their members first and foremost. At the end of the day, GVEC employees can know they make a difference in the quality of our members' lives which motivates us to rise even higher…During Hurricane Harvey, when the going got tough, the tough got going. Through it all, our GVEC employees remained dedicated, compassionate and motivated until all members had their power restored.
---
The idea of "building on our heritage" has a lot of meaning for me because coming from a rural town, cooperatives were an important part of rural life. My dad worked for a local cooperative and my grandfather was the first person to retire from GVEC. We understood that the name, GVEC, meant high expectations and integrity—you took a lot of pride working for GVEC and taking care of members. When I had an opportunity to apply, I was excited because it was the place to work. And when I look back, I take pride in all of the things the Co-op has done for the various communities. There is so much history and a legacy left by those employees who came before us. They were the trail blazers of what the Co-op is today… After Harvey and all its devastation, it makes me even prouder to be a part of the Co-op where everyone came together to work at their best in the worst of times.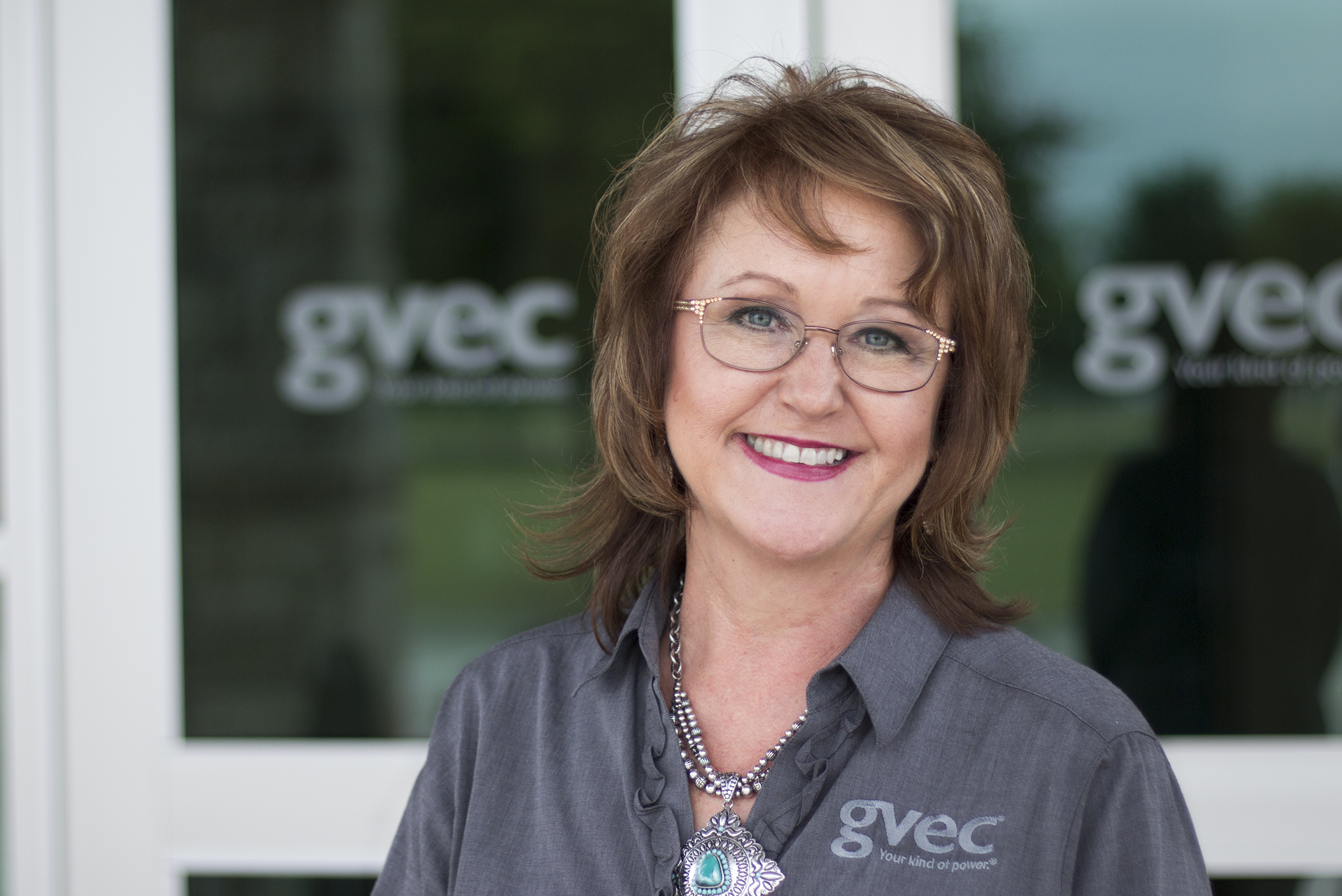 Denise Stewart, Executive Services