Get Your Free 2019 GVEC Recipe Calendar at Any Customer Service Office
We are thrilled to announce the release of GVEC's 2019 recipe calendar: Crowd Pleasin' Cuisine. You can pick up one of these free calendars right now, 8 a.m. to 5 p.m., M-F, at the following GVEC offices:
Cuero Customer Service Office
Gonzales Customer Service Office
La Vernia Customer Service Office
Schertz Customer Service Office
Seguin Customer Service Office
Our 2019 GVEC Recipe Calendar is About Food, Friendships & Family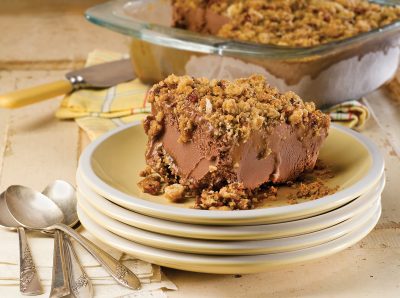 This year's calendar features recipes from GVEC employees (in previous years, we've featured volunteer fire departments, educators, nonprofits and athletic booster clubs in the GVEC service territory). And as we received submissions for 2019, we were reminded again and again of the nuanced, cozy and cherished associations between food, friendships and family.
In the hustle-bustle of modern life, we often eat lunch at our desks or throw whatever's fastest in the microwave for breakfast or dinner. Sometimes we order our next meal from a drive-thru and gobble it down as quickly as possible, always rushing to make the next appointment, to hit the next deadline or to get the kids to practice.
At GVEC, we often enjoy and benefit from the conveniences of quick, on-the-go meals ourselves; however, although we're a progressive, forward-looking cooperative, we never lose sight of the importance of tradition and family. These were, after all, essential to our founding eight decades ago and continue to be integral to our present and future. Even as we have grown to a team of over 300 employees, we continue to view ourselves as one, big GVEC family.
Slowing Down to Savor Life's Flavors
Leaving any of this year's submissions out of the calendar felt like excluding a family member. Those we didn't include, however, will be published throughout the year in upcoming issues of The GVEC Review within Texas Co-op Power magazine. Moreover, whether they made the cut or will appear later, each recipe and, especially, the story behind it, reminded us of how important it is to sometimes slow down and savor life's myriad flavors. Good food so often plays a vital role in helping us relax, while also helping shape life's relationships and drawing us closer together.
Memories & Memorials; Cookies, Chicken & Lifelong Friends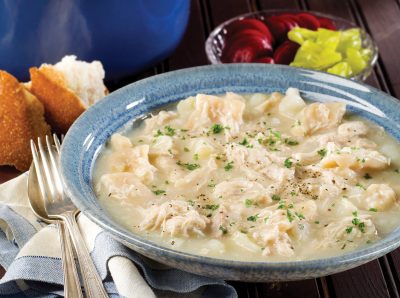 Within the mouthwatering pages of our 2019 GVEC recipe calendar, you'll find memorials to loved ones, crafted lovingly in chicken and dumplings, pfeffernusse cookies, pineapple homemade ice cream and more. You'll get a peek at the foods our employee family prepares in celebration of birthdays, family get-togethers, anniversaries, road trips, and holidays big and small. There are generational family staples, fond childhood memories forged from Christmas-time baking and recipes so treasured and familiar they've become like lifelong friends.
Don't Wait—Grab Your Free 2019 GVEC Recipe Calendar Today!
We couldn't be more thrilled to celebrate the New Year through some shared culinary snapshots of our GVEC family—but don't procrastinate; our free recipe calendars always go quick and they'll likely be gone faster than you can say "Happy New Year!"