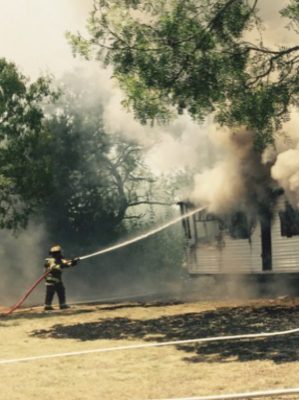 When it comes to the hometown heroes who keep us safe, it's important they're able to keep themselves safe, too. When flames are high and burning hot, firefighters need protective gear they can rely on. This lifesaving gear, also known as PPE (Personal Protective Equipment), only has a life span of about 10 years at best. The New Berlin Volunteer Fire Department (VFD) saw this deadline quickly approaching for their PPE and needed to take action.
They applied for a POWER UP grant to help purchase 10 new sets of coats and pants—each set costs about $1,500. Through fundraising and other means, the VFD was able to complete the set—boots, gloves, hoods, helmets and suspenders—so the firefighters would be fully protected.
Thanks to GVEC members and the VFD's own resources, the firefighters now have the protection they need.