You've probably heard of ERCOT, but do you actually know who ERCOT is? What do they have to do with electricity and GVEC? More importantly, what does ERCOT have to do with you?
ERCOT is the Electric Reliability Council of Texas. They manage the flow of electric power to more than 25 million consumers in the state of Texas by scheduling power on a statewide electricity grid. This grid connects more than 46,500 miles of transmission lines that make up about 90 percent of the state's electric load. ERCOT is a membership-based, nonprofit corporation. Their members include GVEC and our members, along with other cooperatives, consumers, providers and utilities. They are managed by a board of directors and subject to oversight by the Public Utility Commission of Texas and the State Legislature.
ERCOT and Electricity Demand
Part of managing the flow of electricity to 25 million consumers includes maintaining the electric grid's reliability—making sure there is enough electricity to go around. Every year, ERCOT plans for how much power they expect to be pulled from the grid according to usage from previous years compared to expected weather conditions and growth in electric demand predicted for the upcoming seasons. The goal is making sure power consumption is never equal to or greater than power generated, keeping a reserve margin of electricity for higher demand occasions.
Ideally, ERCOT aims to keep a reserve capacity of at least 13.75 percent. The reserved margin dropping lower than this targeted amount could potentially increase need for Energy Emergency Alerts (EEAs) in order to preserve grid reliability. Increased likelihood of EEAs also means an increased likelihood of rotating outages, also known as brownouts, being mandated by ERCOT.
Peak Demand and Energy Emergency Alerts (EEAs)
It's no surprise that summer is a season of elevated electricity consumption in Texas. Higher temperatures, extra activity and people being home more all factor in to the utilization equation. Also, considering that the hottest part of the day, 3 to 7 p.m., is also the time many people are getting home from work, starting supper, washing clothes and turning the dial down on their AC, it makes sense that demand for power peaks during this time frame. ERCOT uses reports such as the Seasonal Assessment of Resource Adequacy (SARA) and Capacity, Demand and Reserves (CDR) to estimate peak demand for summer electricity consumption each year.
In the event that statewide power consumption nears equaling or exceeding the energy being generated and delivered, ERCOT begins issuing EEAs as a tool to help avoid rotating outages. The alert levels coincide with the severity of the potential shortage.
EEA Levels
Co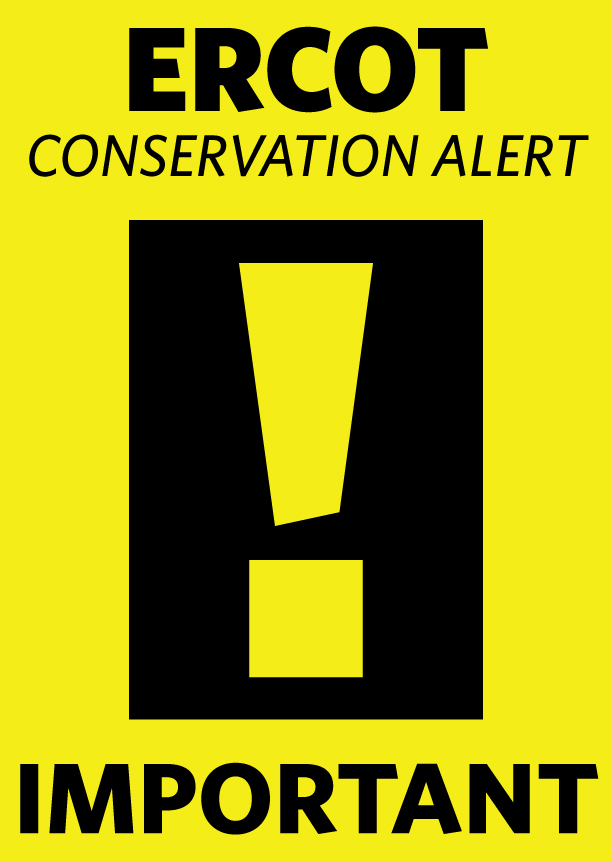 nservation Alert: With this alert, ERCOT aims to raise public awareness about shrinking reserves and the need to actively conserve energy to prevent emergency conditions.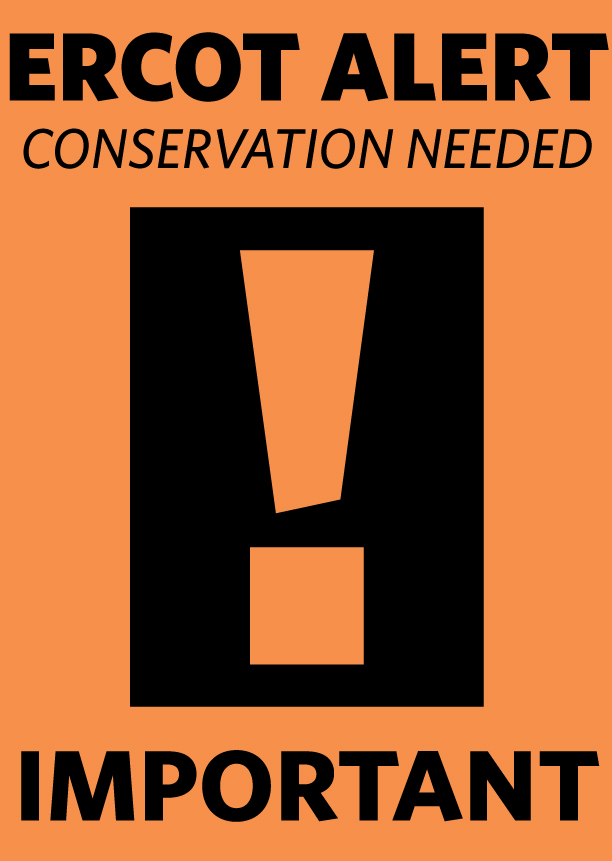 EEA 1: This is issued when statewide grid electricity reserves drop below a target level and are not expected to be recovered within 30 minutes. The alert signifies the possibility of rotating outages if the reserve margin continues to drop below specified quantities. This is an appeal to the public to conserve energy, especially during the hours of 3 to 7 p.m., when peak demand for energy is at its highest.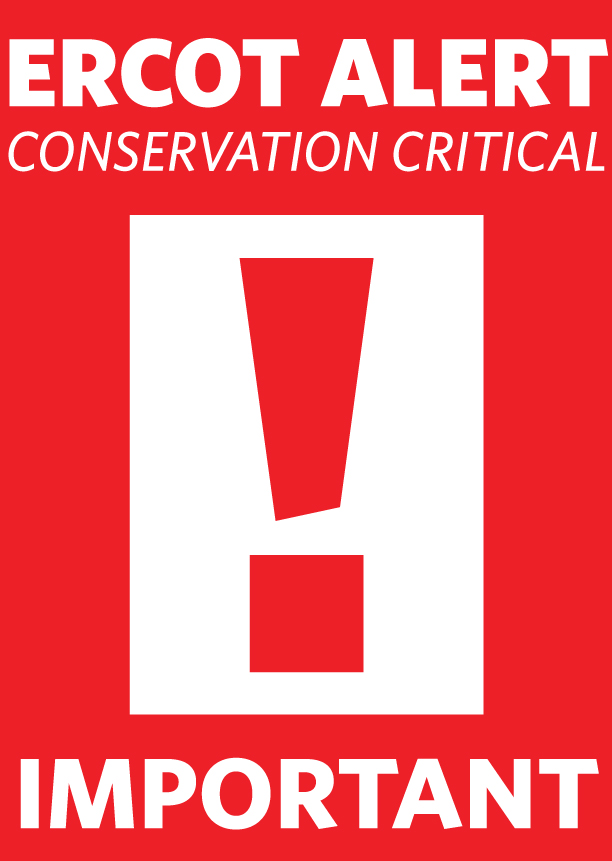 EEA 2: If power reserves drop even lower after an EEA 1 has been issued, an EEA 2 is sent out. At this level, ERCOT deploys demand response resources—interrupting power to larger commercial consumers who have contracted with ERCOT to participate in emergency load shedding when necessary. They may even use addition capacity from other grids, if available. The risk of rotating outages becomes extremely high. Conservation efforts by all consumers, including GVEC members, is critical.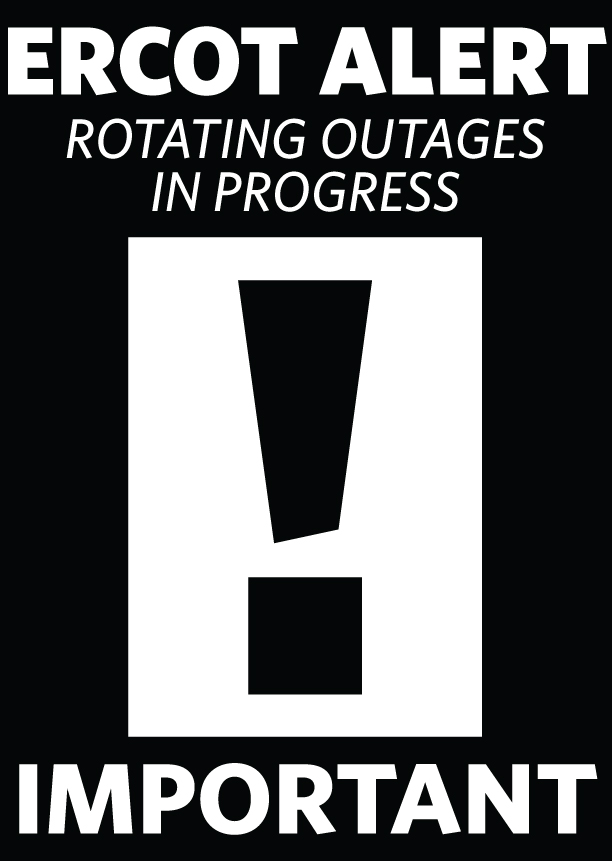 EEA 3: At this point, rotating outages are in progress. Reserved levels have dropped severely and are not expected to be recovered within 30 minutes. During an EEA 3, ERCOT requires GVEC, along with other electricity providers throughout the state, to reduce load by initiating controlled service interruptions. GVEC receives no prior warning before alerts are officially issued and must initiate outages within minutes to comply with the mandate.
Compliance with EEA 3 rotating outages means that GVEC will take electric circuits out of power for 15 to 30 minutes, as needed. After one set of planned outages is complete, the circuits taken out of power will be brought back up and others taken out. This process will continue on a rotating basis until ERCOT lifts the emergency alert status.
Helping to Avoid Rotating Outages
Although rotating outages are an inconvenience, they are necessary when ERCOT issues them. It is a last resort procedure designed to help protect the reliability of the electric system as a whole and prevent an uncontrolled system-wide outage. Rotating outage mandates are only issued after all other resources available during scarcity conditions are implemented, but operating reserves continue to be insufficient.
Voluntary conservation by consumers, especially during peak demand times of 3 to 7 p.m., is an important way for all of us to help avoid ERCOT mandates for rotating outages this summer. Complying with requests to reduce energy demand helps maintain grid reliability and could help prevent the need for ERCOT to require load reduction through service interruptions.
Here are some tips for conserving energy:
Limit electricity usage to only what's absolutely necessary. Turn off all unnecessary lights, appliances and electronic equipment.
Avoid using your dishwasher, laundry equipment, ovens, hair dryers, coffee makers or other home appliances, especially between the hours of 3 to 7 p.m. or the hours specified in the conservation appeal.
If home, set air conditioning thermostats to 78 degrees or as high a temperature as you can tolerate, and use fans to circulate the air. Close blinds and drapes on windows that get direct sun.
When away from home, raise your thermostat setting, and turn off all fans. Close blinds and drapes on windows that get direct sun.
Set pool pumps to run in the early morning or overnight, not during peak demand hours. Shut off pool pumps from 3 to 7 p.m.
Businesses should minimize the use of electric lighting and electricity-consuming equipment as much as possible.
Larger consumers of electricity should consider shutting down or reducing nonessential production processes.
Stay updated on ERCOT alerts this summer by following GVEC on Facebook, Twitter and Instagram, or visit ercot.com. You can also follow ERCOT on Facebook.