Leadership
The Board of Directors and GVEC management are committed to delivering quality services and products that not only meet, but exceed the expectations of GVEC members. The Board, elected by the membership, governs the business of GVEC. The management staff runs day-to-day operations.
The GVEC service area encompasses 3,500 square miles over 13 counties. It's divided into 11 districts based on population. A Director from each district is elected to sit on the GVEC Board of Directors.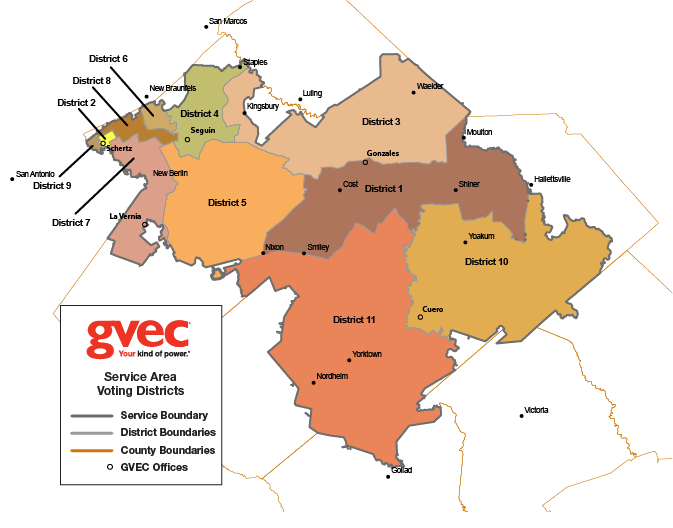 Board of Directors
---
The GVEC Board of Directors come from diverse backgrounds and all types of industries: banking, ranching, farming, education, oil, food, utilities and business.  Just as importantly, they're your neighbors and members, too, with families, businesses, careers and hobbies in the communities they represent.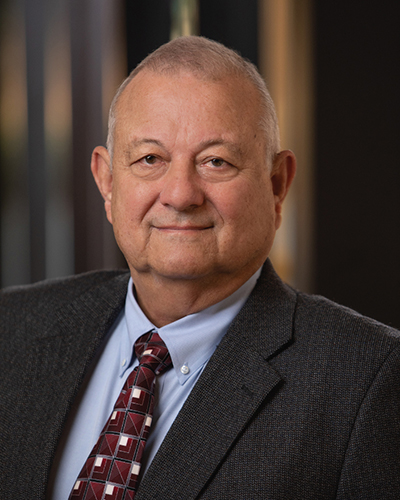 Robert J. Werner
DISTRICT 1
Robert J. Werner has been serving members in District 1 as a GVEC Board Director since 1999. He holds a Bachelor of Business Administration degree in management from Sam Houston State University in Huntsville. Mr. Werner is an active member of the Shiner community with a focus on fundraising for area school districts. He led the efforts to form the Shiner Academic and Athletic Foundation with the goal to renovate the historical Shiner ISD gymnasium. Robert and his wife Susan own and operate Werner's Restaurant in Shiner.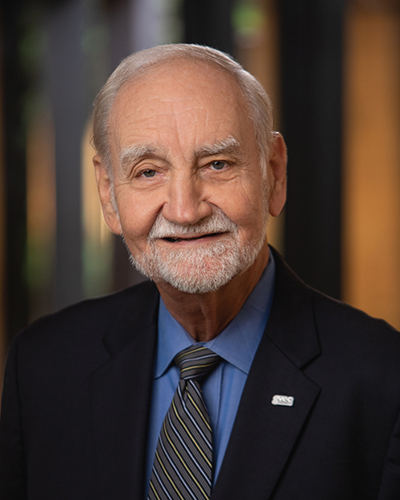 Lewis Borgfeld
DISTRICT 2
Lewis Borgfeld has represented District 2 since 1973 when he was appointed as an Advisory Director. He was then elected to the Board in 1974, and in 1986, he was elected Board President. After 36 years as President, Borgfeld ended his historic tenure in this role in 2022. However, he continues representing District 2 on the Board of Directors and will celebrate 50 years of service to GVEC members in 2023. His continued presence on the Board provides valuable expertise, and his insight and experience helped make the transition to a new Board Executive Committee efficient and smooth. Borgfeld graduated from Schertz/Cibolo High School (now Samuel Clemens High School) and received a Bachelor of Science in Business Education from Southwest Texas State College. He previously served in the U.S. Navy Reserve, and after graduation from college, Borgfeld served as a pilot in the U.S. Air Force. Upon leaving the Air Force, he entered the banking profession and received a graduate banking degree from Louisiana State University (LSU).
He is currently executive vice president of Schertz Bank & Trust and is a past president and charter board member of the Tri-County Chamber of Commerce and past president of the Randolph Metrocom Rotary Club. He has been active in economic development activities in the Schertz and Cibolo communities as well as in the cattle raising business. Borgfeld's wife Lolly has been a longtime educator in the area and is past president of the SCUCISD Education Foundation.
Henry C. Schmidt Jr.
DISTRICT 3
Vice President
---
District 3 is represented by Henry C. Schmidt Jr., who has served GVEC members since 2000. In 2022, Schmidt was elected to the role of Board Vice President after serving as Secretary/Treasurer since 2020.
Schmidt graduated from Gonzales High School and holds an Associate of Applied Science in business management. Schmidt, along with his brother and mother, is an owner of Schmidt and Sons, Inc., a fuel and lubricants distributer. He's also raises registered Brangus cattle with his wife Debbie on their ranch in northeast Gonzales County.
Schmidt has also served his community as a Gonzales Volunteer Fire Department firefighter and a Gonzales County reserve deputy sheriff. Henry and Debbie are members of the Lutheran Church in Gonzales.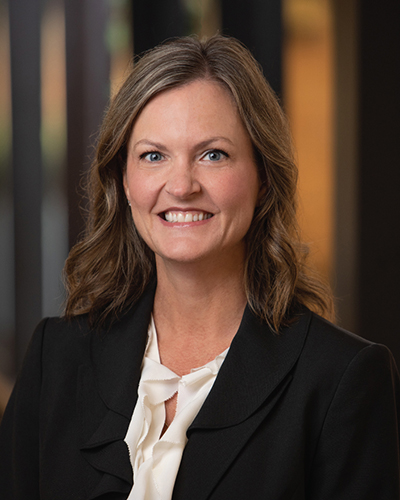 Shawn Martinez
DISTRICT 4
Shawn Martinez has served on the Board since 2009. She has been in the banking industry since 1995 and currently is the executive vice president and senior loan officer at First Commercial Bank in Seguin. Shawn is an active member of the community, serving as past chairman of the Seguin Area Chamber of Commerce and on the board for Navarro Education Foundation. Shawn and her husband, AJ, live in Seguin and have three children.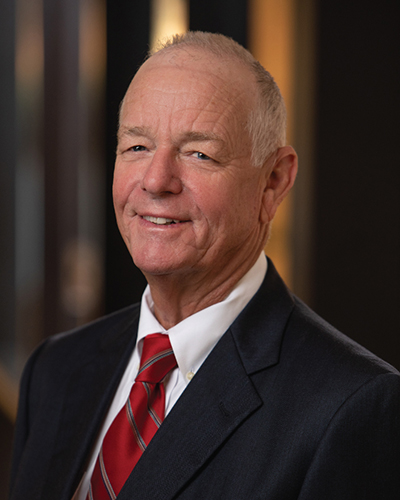 Morris Harvey
DISTRICT 5
Secretary / Treasurer
---
Morris Harvey has served the members in District 5 since 2011. In 2022, he was elected as Secretary/Treasurer. He graduated from Nixon High School and from Texas A&I University in Kingsville in agriculture education.
A lifelong rancher, Morris is also the owner and manager of Mustang Realty in Nixon, and is a broker, real estate professional inspector and licensed appraiser. He has served his community as a member of the Nixon Hospital Board, Nixon Chamber of Commerce and as past director of the Feather Fest. He is also a member of First Baptist Church of Nixon.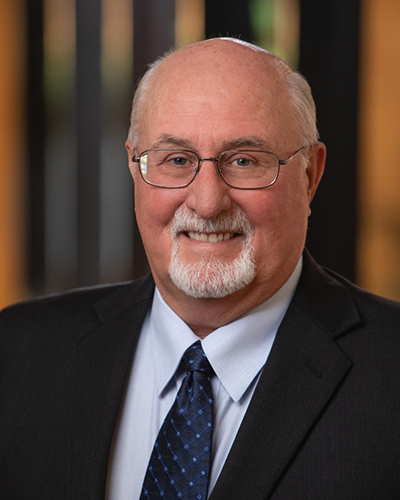 Leo York
DISTRICT 6
Leo York was elected to the Board in 2021 and has more than 38 years of experience in the Texas electric utility industry. In 2019 he retired from American Electric Power as vice president Electric Transmission Texas. He was responsible for the construction, operations, maintenance and regulatory compliance of $3.1 billion of high voltage transmission lines and substation equipment. He earned Bachelor of Science degrees in mechanical engineering and industrial technology from Texas A&M University. A fifth generation Texan, his ancestors immigrated to New Braunfels, Shiner and surrounding areas. Leo and his wife Nancy have been GVEC members since 2008. He serves on the Preserve Lake Dunlap Association's Advisory Committee as a technical advisor for the Lake Dunlap Dam restoration. Nancy is a trustee on the NBISD School Board. They attend Gruene United Methodist Church. Their two children, spouses and seven grandchildren all reside in New Braunfels.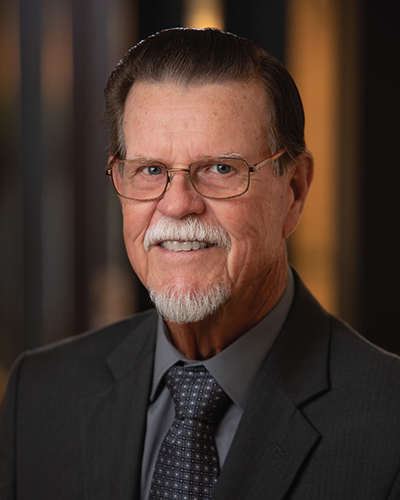 Melvin E. Strey
DISTRICT 7
Melvin E. Strey has served District 7 since 1977 and was elected Board Vice President in 1992. In 2022, after 30 years as Vice President, Strey stepped down and ended his distinguished tenure in this role. However, he remains on the Board of Directors representing members in District 7 and will celebrate 46 years of GVEC leadership in 2023. Strey was a high school mathematics teacher in the Schertz-Cibolo-Universal City ISD, 1959 to 1989, and owner of Strey Insurance Agency in La Vernia, 1989 to 2007. Besides serving on GVEC's Board, Strey is also president of the Board of Directors of East Central Special Utility District and former president of Canyon Regional Water Authority. He graduated LaVernia High School, earned a bachelor's from Texas Lutheran University and a master's from Southwest Texas State University (now Texas State University). He's active in the New Berlin VFD and the New Berlin Community Club. Although officially retired, Director Strey remains involved with raising cattle and associated activities.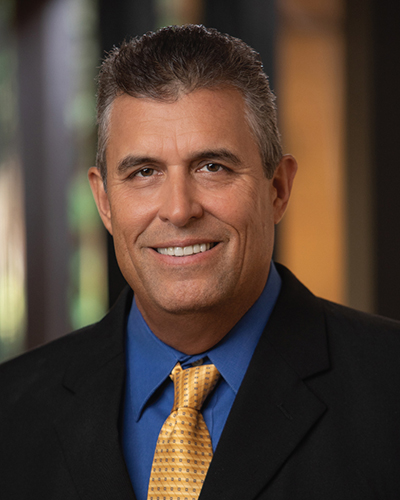 Mark Roberts
DISTRICT 8
Mark Roberts of District 8 has been a Board Director since November 2009. He grew up in Schertz and graduated from Samuel Clemens High School. He received an Associate degree of Applied Sciences from Texas A&M Engineering Extension Service in San Antonio and an accredited Automotive Management degree from the Automotive Management Institute (AMI) in Bedford, Texas.
Roberts owns multiple businesses, including Total True Automotive Investments, Schertz Auto Service and Roberts Properties, Inc. He is an active member of the community and has served as a volunteer for many causes in and around the cities of Schertz, Cibolo and Marion.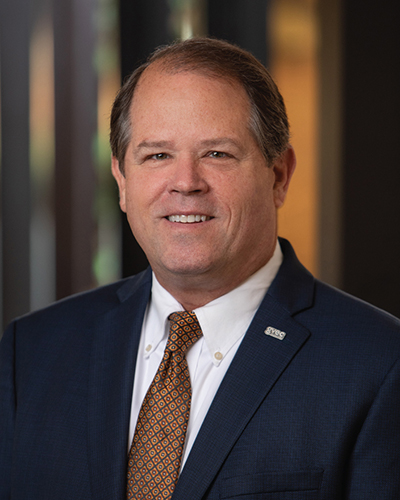 Gary E. Birdwell
DISTRICT 9
President
---
Gary E. Birdwell was elected in 2018 to represent District 9. In 2022, he was elected to serve as Board President.
Birdwell holds an MBA in marketing from the University of the Incarnate Word as well as a BBA in human resources from Stephen F. Austin State University. With over 39 years of insurance and leadership experience, Mr. Birdwell is currently a risk advisor with GBMB Insurance Agency, LLC.
In addition to his extensive professional experience, Birdwell is a US Army veteran and is also involved in the community. He has served in leadership roles with various boards and organizations, including the UIW Development Board, Northeast YMCA Board of Management and Christ Our King Anglican Church vestry.
Gary Birdwell and his wife Diane currently reside in Schertz and they have three grown daughters.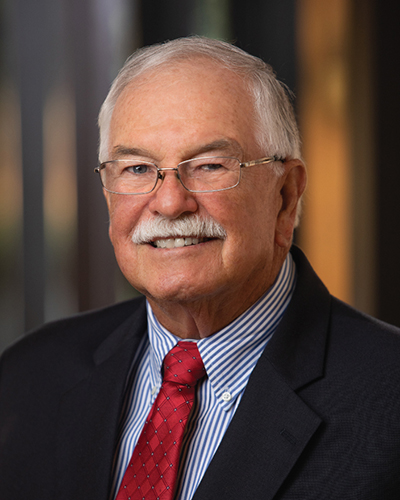 Don Williams
DISTRICT 10
Don Williams has served as a Board director since 1992. He also serves on the Finance Committee at the First United Methodist Church. Williams previously served nine years as a director of DeWitt Electric Cooperative, two of those years were as Board president. Don is a graduate of Yoakum High School and holds a Bachelor of Science Degree in education and business from Southwest Texas State University (now Texas State University). He is retired from Hochheim Prairie Insurance and is currently a partner with Jacobs-Weber Insurance in Yoakum. Mr. Williams has completed all required director educational certifications through the National Rural Electric Cooperatives (NRECA).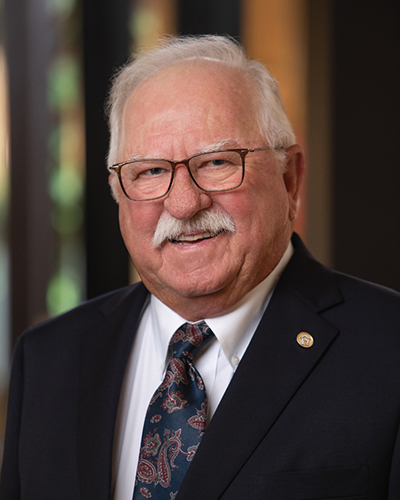 David Warzecha
DISTRICT 11
David Warzecha, representing District 11, has served as a GVEC Board Director since 1993. Previously, he served as a director for DeWitt Electric Cooperative for eight years and held the office of secretary/treasurer. A businessman and rancher, Warzecha has lived in Dewitt County  more than 60 years. He attended Lindenau and Westhoff schools, graduated from Cuero High School, attended Texas A&M University and received an associate degree from Victoria College.
Cooperative Management
---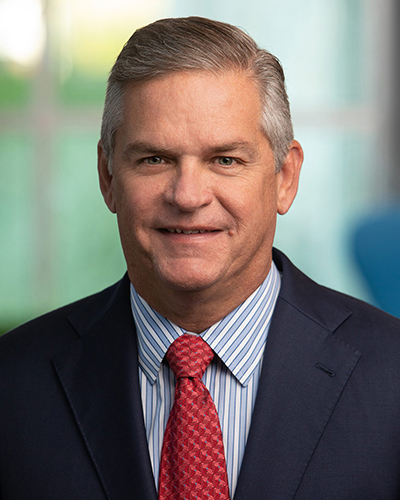 Darren Schauer
General Manager / Chief Executive Officer
Darren Schauer is the General Manager and Chief Executive Officer of GVEC. He held several positions at the Cooperative prior to being named CEO in 2003. Mr. Schauer is a graduate of Texas A&M University, holding a Bachelor of Science degree in agricultural economics and is a graduate of the National Rural Electric Cooperative Association management intern program. He is a Board Member of the National Information Solutions Cooperative (NISC), Texas Broadband Now, Board Chairman of the Gonzales Housing Authority and Board Treasurer of the Gonzales County Health Foundation. He was the past Board Chairman of the Association of Texas Electric Cooperatives and a past Board Member of both Texas Public Power Association and Power Across Texas.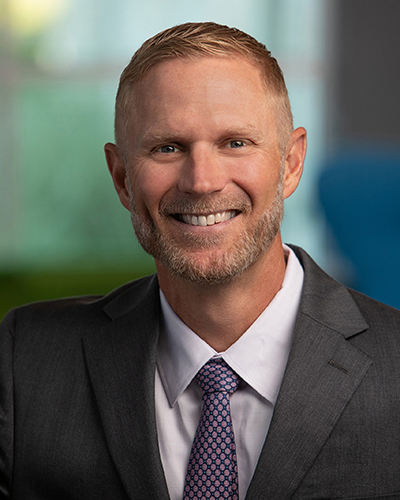 Sean Alvarez
Chief Operating Officer
(COO)
Sean Alvarez began his career at GVEC with a two-and-a-half-year management internship, which gave him extensive working knowledge in each area of the Cooperative. Since then, he has held several positions at GVEC and currently serves as Chief Operating Officer, responsible for GVEC's seven divisions as well as the development and implementation of the strategic vision of the Electric and Internet businesses. Additionally, Sean is involved in GVEC's strategic planning process along with working with the General Manager on wholesale power supply issues. Alvarez, who played baseball on scholarship from Texas A&M University, holds a Bachelor of Science in kinesiology. He is a graduate of the Robert I. Kabat Management Internship Program, sponsored by the National Rural Electric Cooperative Association. He is a past member of the executive committee for the Education Foundation Board for the Schertz-Cibolo-Universal City ISD, the Gonzales Rotary Club and Randolph Metrocom Rotary Club. Alvarez and his family live in New Braunfels, where he has coached youth baseball for the past 8 years.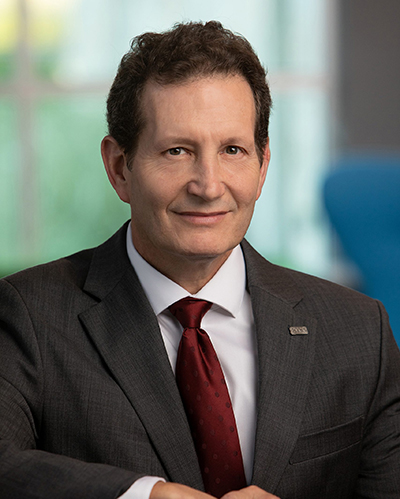 Gary Korn
Chief Financial Officer
(CFO)
Gary Korn began his career with GVEC in 2014 as Controller. He took over as Chief Financial Officer in 2019, overseeing the financial affairs of the Cooperative's Electric and Internet divisions, as well as GVEC's affiliates, GVEC Home Services, Inc. and Guadalupe Valley Development Corporation. He also oversees the Finance, Accounting and Power Supply departments. Prior to GVEC, he worked as a senior auditor for the international accounting firm Ernst and Young, followed by serving as CFO at Victoria Mortgage Company and later at Periodical Services Incorporated and Mercury Retail Services, Inc. Korn holds a BBA in Accounting from the University of Texas at Austin, is a Certified Public Accountant and has a Cooperative Financial Professional Certificate. He is a member of the American Institute of Certified Public Accountants and the Texas Society of Certified Public Accountants. Korn and his wife reside in Seguin.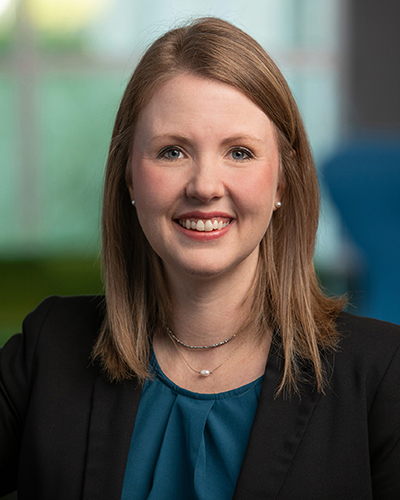 Ashley Coburn
Chief People Officer
(CPO)
Ashley Coburn began her career at GVEC in 2008 as a Customer Service Representative and now serves as Chief People Officer. Prior to her current role, Coburn served in several roles across the organization and spent time with each area of the Cooperative to better understand organizational business and cultural strategy. In her role as Chief People Officer, Coburn is responsible for driving a culture that maximizes the potential of employees and the organization while overseeing human resources and employee development efforts at GVEC. Coburn has a Bachelor of Arts in English literature from Texas A&M University, holds a Senior Certified Professional status with the Society of Human Resources Management (SHRM), serves on the Advisory Board for the Mini MBA Program with the Bauer College of Business at the University of Houston and is a member of the Bennie HR Advisory Board. Coburn enjoys volunteering for ministry work in her spare time, and she currently resides with her family in Shiner.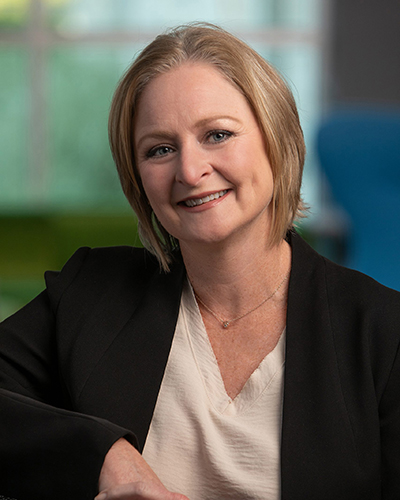 Ceason Barnick
Senior Executive Manager
Ceason Barnick began her career at GVEC in 1996 as a Data Entry Clerk. Today, she is Senior Executive Manager of Customer Relations, overseeing Customer Service, Consumer Information Systems, Facilities, Internet Services, Field Communications, and Real Estate and ROW Management. Prior to her current role, Barnick held several positions that put her on the ground floor of many of the Cooperative's innovations in customer service, account management and technology, including the creation and development of gvec.net. Barnick and her family live in Shiner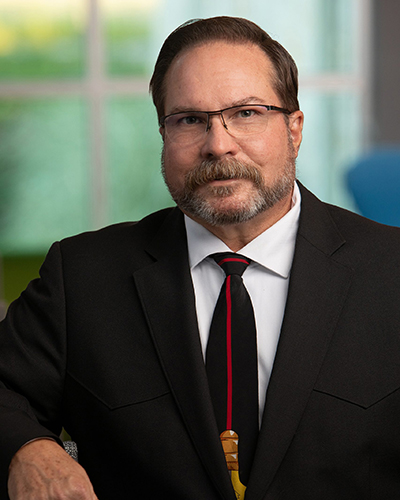 Robert B. Christmas
Senior Executive Manager
Bobby Christmas has worked 41 years for GVEC, starting as a groundman in 1981. Since then, he has held the following positions: Apprentice Lineman, Lineman, Safety & Environmental Coordinator, Operations Manager, Engineering and Operations Manager & COO. Today, he is Senior Executive Manager of Compliance, Safety & Loss Control. He holds an Applied Arts and Sciences degree from Southwest Texas State University (now Texas State University). Christmas is cofounder and Chairman of the Board of the Texas Lineman's Rodeo Association, Inc. and a member of the Texas Regional 11 Flood Planning Group. He is also a member of the Texas Reliability Entity Member Representatives Committee, a Certified Utility Safety Professional, a Certified Utility Safety Administrator and a recipient of the Ray Pantel Meritorious Service Award for contributions to the TEC Loss Control Program and Leadership in Safety. Bobby and his wife are active members of the Saints Peter and Paul Catholic Church in New Braunfels.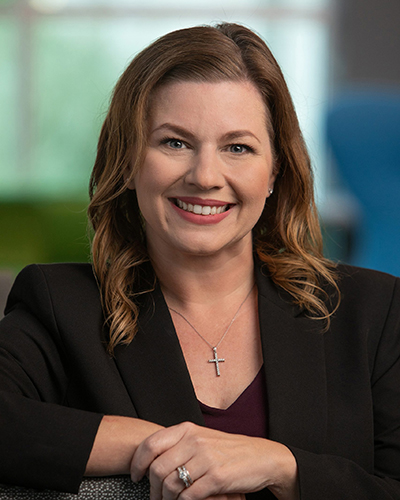 Krista Davis
Senior Executive Manager
Krista Davis joined GVEC in August 2021 as Senior Executive Manager of Corporate Services and Business Planning. With 19 years' experience in the electric and gas utility industry, she brought executive leadership practice in both operations and strategy to the Cooperative. Her broad background includes leadership experience in budgeting, communications, external relations, wholesale power, business planning and grid modernization. Today, she leads GVEC's Beyond the Meter Operations, Business Planning, Economic Development, and Marketing and Communications. Davis works closely with GVEC executive leadership and collaborates across the organization, leading framework development and execution of business strategy to ensure balanced and appropriate metrics are in place to measure organizational performance. She and her husband and their three daughters live in Schertz.