Scholarships
Encouraging our area's youth to work hard and follow their dreams is the purpose behind the GVEC Scholarship Program. Scholarships are awarded each year to graduating high school seniors who want to continue their education at college or trade school. Once scholarship recipients are selected, GVEC holds a recognition luncheon to celebrate their accomplishments along with their families and school administrators.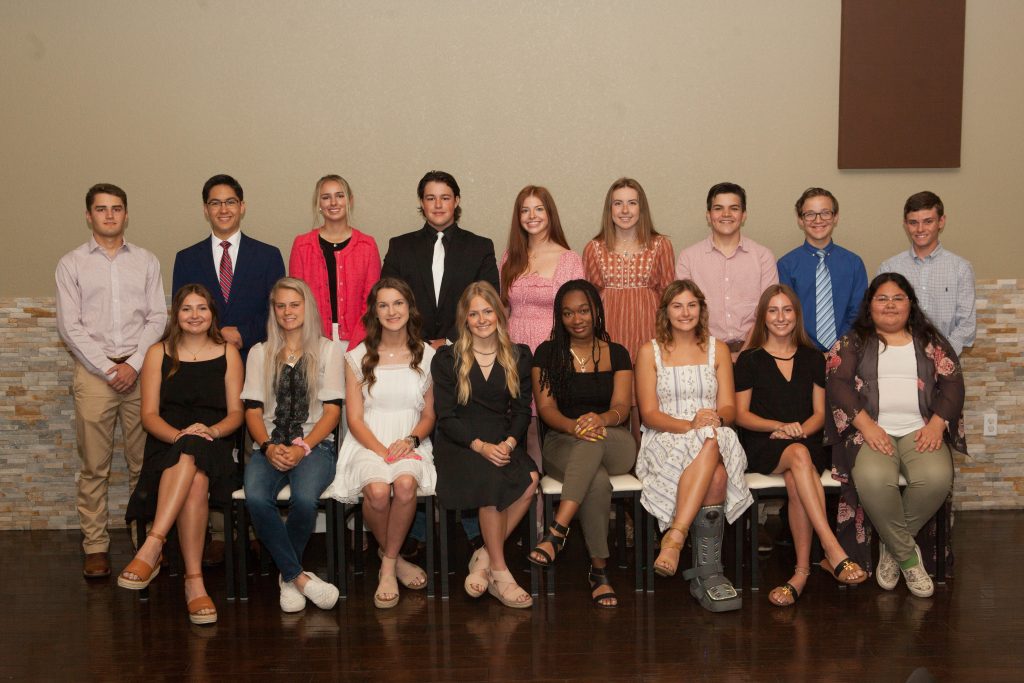 Scholarships are for $2,500 and awarded in two disbursements: $1,250 for the fall semester and $1,250 for the spring semester at the recipient's school of choice.
Number of Scholarships Given in 2022
($2,500/student)
Amount of Scholarships Awarded in 2022
Number of High Schools in our Region
GVEC sends tuition reimbursement funds for the allotted semester upon receipt of the required information requested by GVEC. Recipients are responsible for providing GVEC with valid course enrollment in addition to paid tuition information in order for funds to be disbursed.
Scholarship eligibility
Applicant's parent(s) or legal guardian(s) must have an active GVEC electric account in their name.
Applicant must be a 2022-23 high school graduate and be able to meet all admission requirements of the college, university or trade school selected.
Applicant must agree to attend classes as prescribed by the school's curriculum for the semester in which tuition is paid.
In all cases, the Cooperative will have the final decision on eligibility of each applicant, and, if for any reason an applicant is found to be ineligible by the Scholarship Selection Committee, the scholarship shall not be awarded.
Children of the GVEC Board of Directors and employees are not eligible for this scholarship.
Scholarship Deadline
Applications must be received by 11:59pm on Tuesday, February 1, 2023, to be considered. Scholarship winners will be notified early March.
Application Forms
If you are not taken to a confirmation page after application submission, please confirm you have filled in all necessary fields.
If you need to save your progress and continue later, scroll to the end of the application and click "Save and Continue Later." The screen will return to the top of the page. To retrieve the link required to complete your application, reopen the scholarship application toggle box and save the link from the blue box.
2-4 Year College Or University Scholarship Application
Trade School Scholarship Application
Home Solutions
Did you know GVEC offers more than electricity? Learn about our other services: AC/Heating sales and service, high-speed wireless and Fiber optic Internet service, solar technology and more.
Blog
Stay current on our news and monthly articles as well as get valuable energy efficiency tips and much more.
Careers
We're looking for good people—are you one of them? GVEC offers meaningful careers with advancement potential and excellent benefits.