Be prepared before an outage occurs with an emergency supply kit. It should include a: radio, flashlight, extra batteries, bottled water, nonperishable food and special products for babies, the elderly, and medically fragile family members. You may never use it, but it's better
to be prepared.
When your power goes out, contact GVEC to report it. Don't assume we are aware of the outage or that someone else has reported it.  It's very important we have an accurate phone number on file in order for the system to work correctly. You can update your account through SmartHub or by calling a Customer Service Representative.
Do not report your outage on our social media pages: Facebook and Twitter.
To ensure your outage is properly logged into our system, it's important you report it only by TextPower, SmartHub or call
800.223.4832
.
When we receive a report, we work as quickly as possible to safely restore your power. GVEC crews work around the clock to restore power, so please be patient. At any time, you can view current outages in real-time with our outage map.
In major outage situations when multiple areas are affected, on-call Customer Service Representatives as well as additional Control Center staff are called in to handle member communications.
Updates are also provided on our Facebook page. GVEC responds first to dangerous situations such as downed power lines. Emergency facilities, such as hospitals and fire and police departments, are the next priority. GVEC then works to restore power to as many of its members as quickly and safely as possible.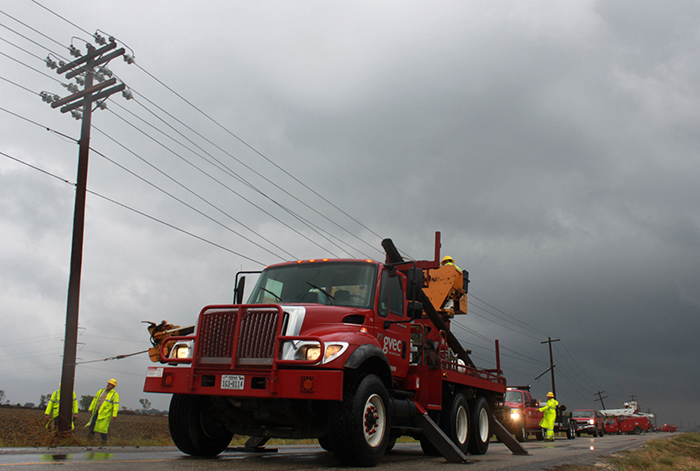 To view a map with current outages, click here.