Energy Efficiency
Helping you save money on your energy bill is important to us which is why we have a dedicated team of energy professionals to assist members wanting to live a more energy-efficient lifestyle.
As professionally trained energy experts, this team is available to perform free, in-home energy audits, answer questions about GVEC's Energy Efficiency Rebate program, and answer your questions about ways to save energy at home and at your business.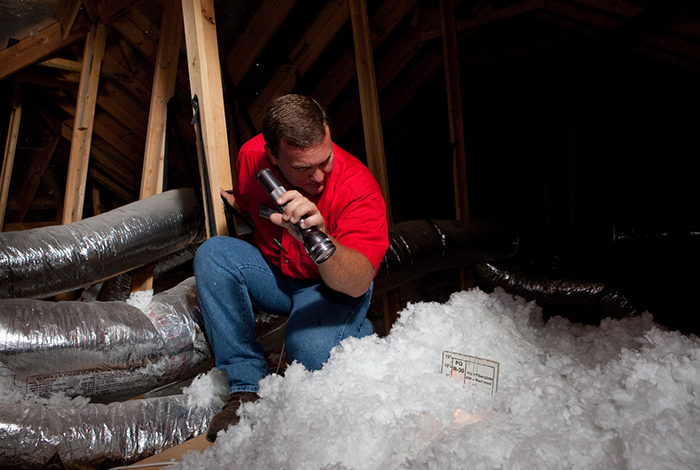 GVEC also offers free
energy management tools
in SmartHub®, GVEC's self-service portal, to monitor & analyze your home's energy usage.
Energy Management Tools

Studies show that the more consumers know about their home's energy usage, the easier it is for them to find ways to conserve. Usage Explorer, an energy management tool found in SmartHub®, helps you do this. It's free and easy to use—all you need to do is sign up for SmartHub, GVEC's self-service customer portal. You can also use SmartHub to manage your account.
Monitor & Analyze Your Home's Energy Usage:

This easy-to-use energy management tool is a great way to learn more about your home's energy usage pattern.

See the number of kilowatt hours (kWh) consumed by the hour, day and month—within a few days of using it. View this usage in terms of dollars and cents, too, for an idea of how much your next bill will be before you get it.
View energy usage along with the daily high and low temperatures for your zip code. This helps you see the effect of weather on your bill, even if you never change the thermostat to accommodate for cold or hot weather.
Compare past bills, and more.
Get Started with Usage Explorer
---
Here are some basic navigation instructions, however, we suggest you play around with the charts and graphs to find out what they can do. If you have questions, call us at 800.223.4832.
Click the My Usage tab. (If you  have multiple accounts, select the one you want to view from the dropdown box.
You'll see your monthly energy usage. To change to daily or hourly usage, click one of the graph bars.
Check the boxes at the top of the graph to see daily temperature and usage in terms of kWh or dollars and cents.