Let us know about your back-up generator!
---
Having a generator to supply back-up power in the event of an outage can be useful, but it can also be dangerous! If hooked up incorrectly, generators can cause backfeed onto power lines. Not only can this be dangerous for your and neighboring households, it poses the threat of injury or even death to our linemen working to restore outages.
For this reason, it's important for GVEC to be made aware of locations that may use generators in the event of a power outage. If you have a backup generator, please be sure to contact us to let us know!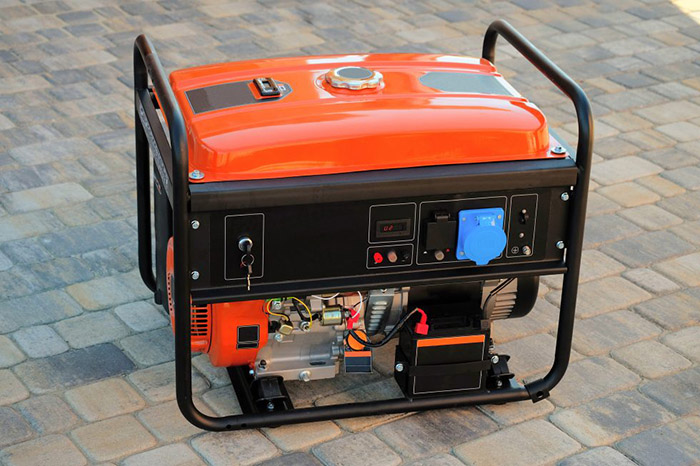 Additionally, here are some other generator safety tips to keep in mind:

Never try to power your home by plugging the generator into a wall outlet or tying it directly into your home's electrical panel. This practice is known as "backfeed," and it's a serious danger. It can cause electrocution of linemen and utility workers, your neighbors and those in your home.
If you intend to use a generator to power your home in the event of a power outage, be sure you have a transfer switch installed by a licensed electrician and know how to correctly operate it.
Transfer switches should not be installed on a GVEC pole and should be located outside of the GGVEC EC easement.
Never use a generator indoors or in enclosed areas. Generators produce carbon monoxide (CO), and using them inside (or even outside, too close to doors, windows and vents) could cause serious illness or death by CO poisoning.
Always read the manufacturers' instructions before operating a generator, and follow them exactly.
Contact Us Today
To let us know about a back-up generator at your location, or for easement and connection requirements to install a transfer switch, call GVEC at 800.223.4832 or submit a contact request form.
A Generator Agreement is also required to be on file. Click here or the button below to download the form. Email the filled out Generator Agreement to interconnection@gvec.org or take the signed copy to one of our local offices.
We can help you. Don't risk the safety of your family or linemen!
Contact Request Form