GVEC is committed to empowering our members and their communities in the cooperative spirit of neighbor helping neighbor and coming together for a bigger purpose. The charitable Power Up program, funded by participating GVEC members, embodies this spirit and since 2012 has awarded more than $3.5M dollars in grants to assist nonprofit organizations with their community improvement projects. A percentage of these funds are also used to help low-income and elderly members pay their electric bills through Bill-Pay Assistance.
How Power Up Works
The Power Up program was created as an easy way for GVEC members to come together in support of their communities.
By donating their leftover change, members have helped to provide grants to a variety of organizations who are using the funds to purchase equipment for emergency responders, enhance local health services, renovate community meeting places and expand educational opportunities.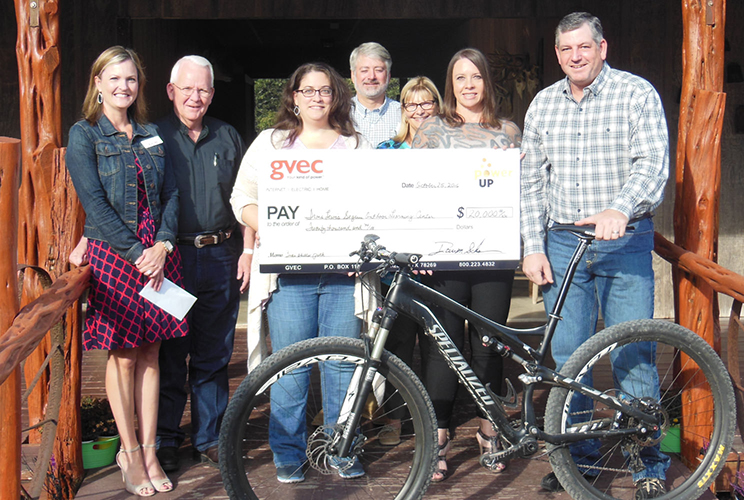 Member participation in the program is voluntary. Each month, the electric bills of GVEC members are rounded up to the nearest dollar, and the difference in change, which could be as little as a penny to 99 cents,  is donated to the Power Up Community Fund.For example, if a bill is $114.76, it will be rounded up to $115.00. The difference between the actual bill and the rounded up amount—24 cents—will be donated to Power Up. The donation appears as a line item on the GVEC member's electric bill; however members may opt out of the program at any time.
To learn more about the program, including FAQs, click here. To opt out of the program, complete the form below, call us at 800.223.4832, or send an email to let us know your wishes along with your name and account number to info@gvec.org.
Power Up Opt Out Form