What is a Home Energy Audit?
---
Did you know that even the smallest air leak in your home can cause your AC / Heating system to run more than it should, wasting energy? GVEC wants to help keep your energy bills as low as possible, which is why we offer members a FREE in-home energy audit.
It's an easy way to find the energy wasters in your home and how you can become more energy efficient. Call us for an appointment and a GVEC Energy Solutions Specialist will meet with you, free-of-charge, to examine the energy efficiency of your entire home. Once the evaluation is complete, our Advisor will give you a detailed report, by request, detailing any problem areas in your home along with recommendations for reducing energy costs.
It's a great time to ask questions as our Advisors also share information about how a family's lifestyle habits impacts energy usage. To make an appointment, call an energy solutions specialist at 800.223.4832.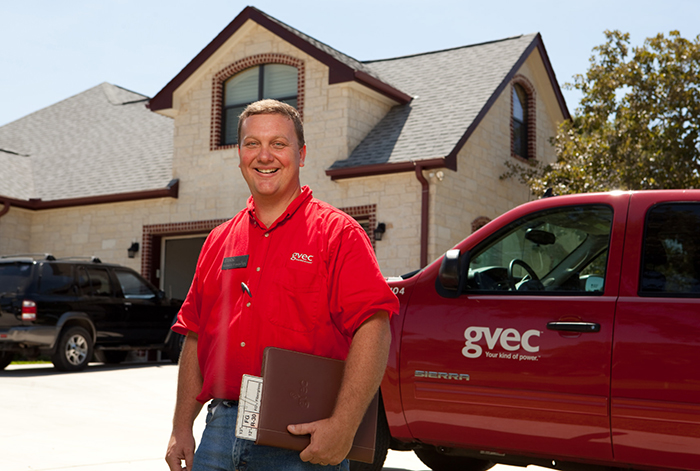 This includes:

Checking to see if you have adequate insulation and ventilation in attics and floor areas.
Inspecting your heating and cooling system and electric water heater to determine their efficiency.
Checking the efficiency of your home lighting system.
Examining windows, doors, skylights, plumbing, electrical openings, and ductwork (if accessible) for air leaks by using an infrared thermal camera and other techniques.
Evaluating the energy efficiency of your home appliances.

If you're planning to remodel or build a new home, our energy solutions specialists can help you with that, too. They can visit with you to discuss ways to design and build for greater energy efficiency and maximize the potential of receiving a GVEC Energy Efficiency Rebate. Learn more.
Energy Audit Request Online Form