The GVEC Annual Membership Meeting is held each year on the fourth Friday in June. Elections are held for the three (or four) director-districts up for election. (Since the directors' terms are staggered, three directors are elected every third year and four directors are elected the other years.)
All members have the right to vote for District Directors by ballot at the meeting or by mail-in proxy prior to the meeting. Watch for the direct mailing of the proxy and the Annual Meeting notice listing time, date and location in The GVEC Review and your local newspaper each year in June.
In addition to the director-election, the Annual Meeting includes a presentation on the state of the electric industry as well as GVEC business. All members enjoy complimentary refreshments, entertainment, and door prizes.
View the GVEC Annual Report detailing Cooperative business for the previous year. It is distributed to all attendees of the meeting and posted online along with our Annual Meeting video after the meeting for all to view.
2021 Annual Meeting
Watch our Annual Meeting Video, below.
GVEC Presents 2021 Public Service Awards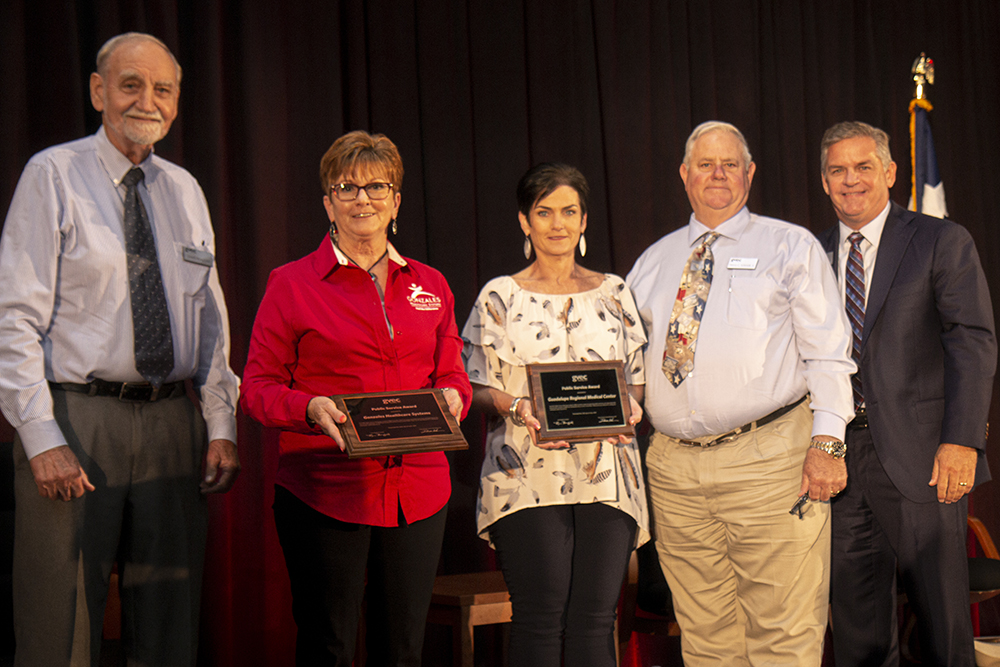 Gonzales Healthcare Systems and Guadalupe Regional Medical Center received the 2020 GVEC Public Service Awards for their extensive services provided to GVEC and its service area during the COVID-19 pandemic. From left: GVEC Board President Lewis Borgfeld, Gonzales Healthcare Systems Chief Executive Officer Patty Stewart, Guadalupe Regional Medical Center Chief Operating Officer Sheri Williams, GVEC Secretary-Treasurer Henry C. Schmidt, Jr., and GVEC General Manager and CEO Darren Schauer.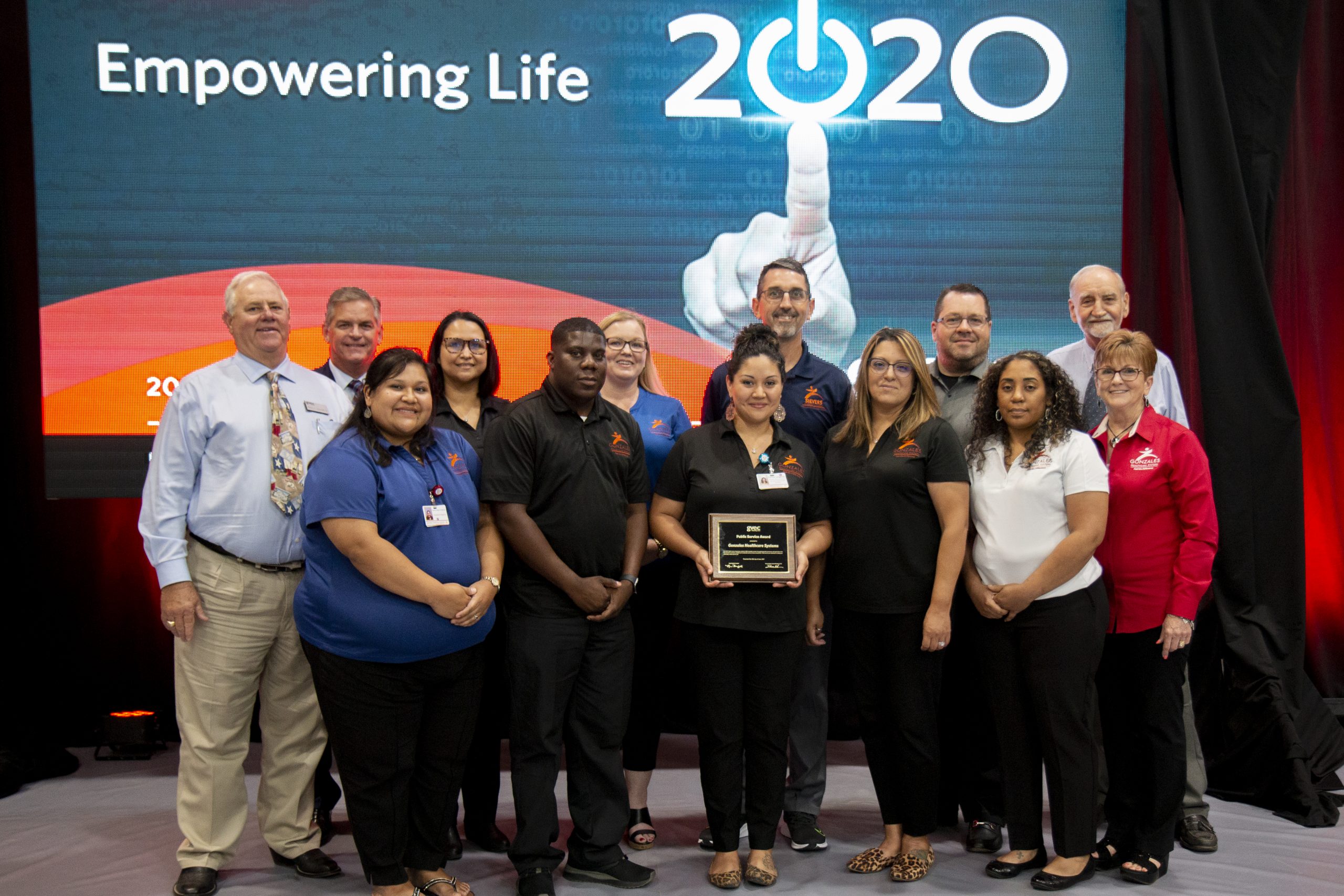 Gonzales Healthcare Systems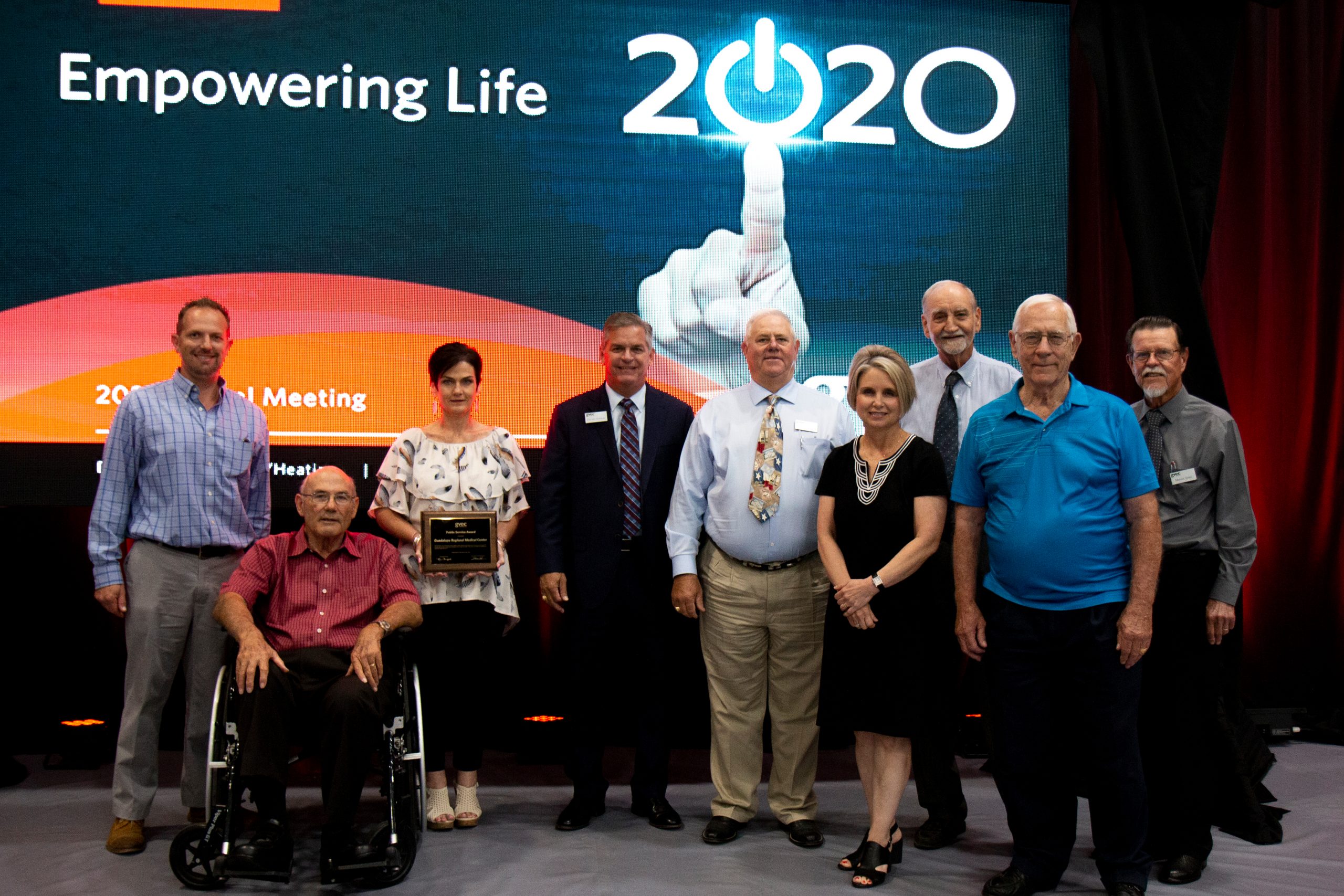 Guadalupe Regional Medical Center
Careers
We're looking for good people—are you one of them? GVEC offers meaningful careers with advancement potential and excellent benefits.
About Us
We are much more than an electric co-op. Learn about our beginnings and who we are today.