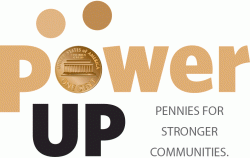 Since 2012, GVEC's Power Up program has funded 213 community improvement projects, totaling over $3.4 million. The GVEC Power Up™ deadline is approaching! The application deadline for 2023 Cycle I is WEDNESDAY, FEBRUARY 15. To view a complete list of recipients, learn more about the program or to apply, visit gvec.org.
In August 2019, First United Methodist Church (FUMC) of Shiner member Mark Kortokrax became aware of a severely unmet need among some of the most vulnerable residents in his community. This inspired him to join with other congregation members to form a "build team" through the Texas Ramp Project (TRP). TRP helps build ramps for Texans with physical limitations that make entering and exiting their homes a challenge. Kortokrax's team also partnered with the Golden Crescent Regional Planning Commission (GCRP). GCRP and TRP both provided vital support, but in fall 2021, both informed the team that funding would be cut.
Empowering the Spirit Through Physical Wellbeing
Having witnessed the improvement to quality of life these ramps make for local residents, FUMC's team was determined to continue the work. In December 2021, Pastor Darin Zumwalt and church member Darryl O'Bryant joined with Kortokrax and team to form the Tri-County Ramp Initiative (TCRI), committed to serving Lavaca, DeWitt and Gonzales counties. That same month, they held a Christmas Eve Candlelight fundraiser at FUMC, raising $14,054. TCRI divided this money over multiple years, earmarking $8,400 for 2022. The total cost of 18 ramps planned for the year, however, came to $23,400. Another FUMC member encouraged TCRI to apply for a GVEC Power Up grant.
In Partnership with Power Up
In April 2022, Power Up awarded TCRI $15,000. This enabled TCRI to complete all 18 planned ramps for 2022. O'Bryant, now one of two program coordinators alongside
Kortokrax, expresses deep gratitude for all TCRI volunteers. "This program," he explains, "has become a truly community-wide effort. I want to especially thank Ranger Gate of Yoakum and Hallettsville United Methodist Church Men's Group. These two have provided the majority of our volunteer work—and let me tell you, they were overworked in 2022."
O'Bryant acknowledges others, too, including the Cuero Knights of Columbus and Shiner Rotary Club."We appreciate every contribution more than words can express," he continues, "but also welcome anyone to join us. You don't need any specialized training to help. If you can carry a board, use a tape measure—those kinds of things—we need you. For any church, school group, or other nonprofit or organization wanting to perform community volunteer hours, we've got a perfect opportunity. This program changes lives profoundly—I experience it every time we do a build. Please call us.
GVEC Electric Members
Pastor Zumwalt extends a heartfelt thanks to GVEC members who contribute to Power Up each month by agreeing to round up their bills to the nearest dollar. "None of the residents could afford these ramps alone," he says. "Those small monthly contributions from GVEC members have made a huge, lasting impact." To learn more about TCRI, make a contribution or to volunteer, call 361.594.3830.