Have you put off making electrical upgrades or repairs because you don't know who you should call? Over the years, GVEC has been asked to provide electrician services—and now we do!
Our licensed electricians at GVEC are GVEC employees who understand the importance of making sure any electrical work they do is properly done. We're 80-year experts at serving reliable and affordable electricity to homes and businesses, and now can be your local resource for electrical repair and upgrade needs.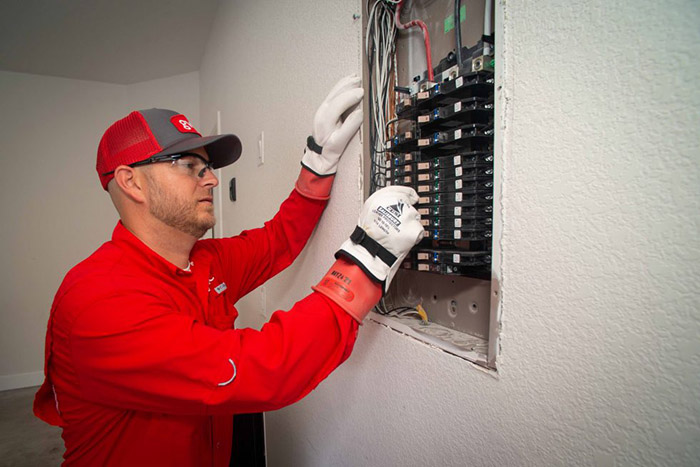 Just some of our electrician services include:
Troubleshooting
Repair and upgrade of existing electrical wiring and panels
Solar panel installation and maintenance
Whole home electrical inspections
Code compliance and corrections
Interior / exterior lighting, and plug and switch installation
Hot tub wiring
Farm and ranch wiring
Other electrical safety upgrades for homes and businesses
Don't see the service you're looking for listed above? Call us to discuss your needs! The next time you need an electrician, we hope you'll turn to GVEC first as your local resource. Ask anyone who knows us, we stand behind our work and are dedicated to exceeding, not just meeting, your expectations.
Call for service or to make an appointment at 800.223.4832.
(License: TECL32802)