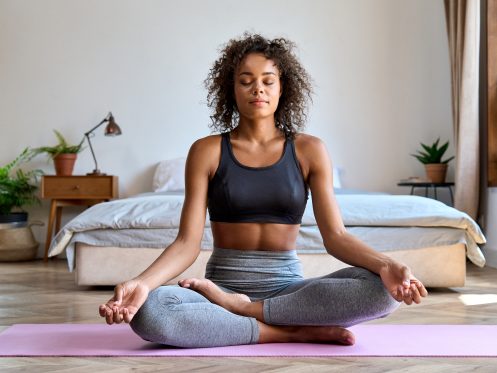 When you think of "spring cleaning" to help sanitize the air in your home, your HVAC system may come to mind. You may think of routine, do-it-yourself maintenance like inspecting and replacing your AC filters, dusting or cleaning the grime off your vents, and clearing growth and clutter from the area around your outside unit.
While these are all necessary and helpful to maintaining your AC/heating system's efficiency, there's more you can do to clean the air in your home. Notice the phrasing we just used—not "keep the air clean" but actually "clean the air!"
"Maid" to Clean the Air
GVEC sells and installs two of the best known options for indoor air quality (IAQ) in the industry—the REME HALO® and the MicroPure® Total Home Active Air Purifier. Both systems use UV lights combined with an ionization process that produces safe, natural compounds to seek out and clean pollutants in the air—like having little invisible maids floating around, cleaning the air before you breathe it!
The systems effectively wipe out allergy aggravations like dust, pollen, mold and mildew. They also neutralize odors caused by things like smoke and pets. In fact, REME HALO and MicroPure even help to eliminate bacteria and viruses. Even better—these air-cleansing systems are so potent, they even clean these microscopic contaminants from indoor surfaces!
Want to Know More About Indoor Air Quality Improvement for Your Home?
For more information about IAQ products and services from GVEC, like REME HALO or MicroPure, visit gvec.com, or call us at 833.222.9293. We're glad to assist you in finding the perfect solution to help you breathe easier in your home.