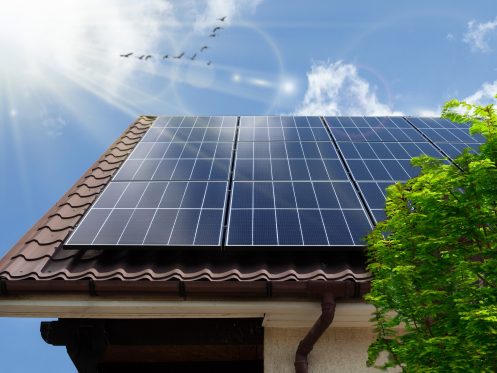 The days are getting shorter, and cooler weather is on the way (hopefully). Summer is coming to an end, but your opportunity to save with solar is still in full swing. In fact, fall is the perfect time to install solar and battery solutions from GVEC! Here's a few reasons why:
Year-Round Sunshine
Our area of South Central Texas averages over 300 days of sunshine each year. That means there's still plenty of sun to enjoy and harvest in the autumn and winter months. Producing your own solar energy produces savings on electricity no matter the season. And when you pair solar panels with battery storage—like Tesla Powerwall, also sold and installed by GVEC—you'll lessen the amount of power you need to purchase even more!
Affordable Financing
If a large upfront cost has stalled your shift to solar, our affordable financing options deliver the perfect plan! Additionally, GVEC members can take advantage of convenient on-bill financing. This exclusive option allows members with approved credit to pay no money down and combine their monthly payment with their electric bill.
Save More With the ITC
With recent changes to the federal investment tax credit (ITC), it's a great time to install solar. The ITC has been extended and increased to 30%! This means homeowners that install solar and/or batter storage solutions can now receive 30% of the total costs of parts and installation as an income tax credit.
If you're ready to fall into savings with solar, contact us today! We offer free estimates and custom designs from our non-commissioned energy solutions specialists. Give us a call or text 866.684.2359, or visit gvecSOLARservice.com.