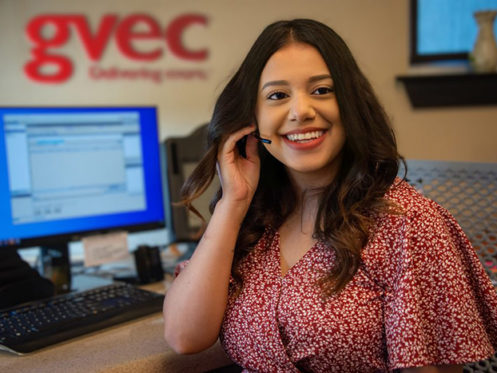 Did you participate in GVEC's Peak-Time Payback (PTP) program this year?
As long as you signed up by September 30, your electric bill "treat" is on the way—a $30 bill credit for October or November, depending on your billing cycle!
PTP is a demand response program that helps lower overall electric demand on our grid during peak-time usage periods—3 to 7 p.m., June 1 to September 30. Keeping usage low during these times helps reduce our pull from the statewide power grid. This, in turn, helps GVEC keep Generation and Transmission (G&T) costs more stable for all members. We can't thank you enough for being part of the program!
New Enrollees Can Earn $115 in First-Year Treats with GVEC's Peak-Time Payback!
Interested in joining PTP? All you need is a compatible Wi-Fi enabled thermostat. Currently, you can choose models from Nest®, Ecobee, Amazon and Honeywell! When you enroll, you'll earn a one-time $85 bill credit. Then, you'll receive a $30 bill credit on your October or November bill each year you're enrolled through September 30. That's $115 in bill credits during your first year! For more information about Peak-Time Payback, how the program works and how to enroll, visit gvec.org/peak-time-payback, or call or text 800.223.4832!