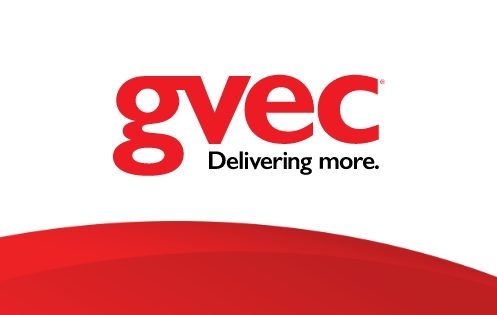 Musicians and Storytellers Extraordinaire (L to R) Cody Canada, Mike McClure, Byron White and Ray Wylie Hubbard perform together at a KNBT Roots and Branches show, May 24, 2022.
Ray Wylie Hubbard has been doing music professionally for over 50 years. In that time, he's occasionally worked the edges of mainstream music, but has more often rejected convention. He's been frequently associated with "outlaw country" and "Americana," but has sometimes been described as "alt-country." His music blends folk, bluegrass, country, rock and blues. With 19 albums released to date, Hubbard has built a career on remaining true to himself as a singer/songwriter, poet, musician and storyteller.
Hubbard's longevity and unpretentious style has earned him not only many fans, but also many friends and collaborators in the industry. He's worked with some big-name stars over the years, including Willie Nelson, Joe Walsh, Wynonna Judd, Ringo Star and many others. Still, small-venue gigs—coffee shops, bars, folk festivals—have largely defined his career. With that in mind, Hubbard's involvement in the KNBT Roots and Branches concert series comes as no surprise.
Tuesday Night Music Club
If you like music and like stories—especially stories about music or music that tells a story—KNBT Roots and Branches could be your Tuesday night ticket to paradise. Hubbard hosts these intimate miniconcerts at Downtown Social in New Braunfels, a family-oriented restaurant and recreation venue. The shows are recorded live and replayed Tuesdays from 7 to 9 p.m. on KNBT, New Braunfels.
Roots and Branches started with current KNBT owner Mattson Rainer. Rainer, a fan of live, acoustic music set against a small, intimate backdrop, envisioned such shows held locally and staged by KNBT. He'd started working at KNBT in 1993, taking ownership around 2015 and establishing a playlist emphasizing Americana, outlaw country, classic country and alt-country—a playlist, in other words, aligned with Hubbard's own style.
Hubbard, of course, is very much in his element performing at small venues, telling stories through music and interacting with audiences in between songs. Even without the fanfare of more widely known artists who play sold-out stadiums and arenas, he's managed to build himself into something of a music legend—especially in Texas. Roots and Branches was a perfect fit, and he started hosting the series in late 2002.
---
GVEC – Proud to Sponsor KNBT Roots and Branches

The Cooperative is proud to be part of the Roots and Ranches concert series. Our sponsorship helps foster and promote local business and local artistic talent—one of many ways we work to empower lives and deliver more across the communities we serve.
---
Sharing Songs, Telling Stories, Making New Friends
Hubbard himself performs at every Roots and Branches show, but he's not the true headliner. These shows are instead a showcase for the guests. Usually there are two—up and comers in the music industry who, like Hubbard, tend to specialize in country music subgenres. Roots and Branches guests relish telling stories, too—but not only through song. In between performances, the guests chat with Hubbard about their inspiration behind specific songs or albums, and about being in the music business or about life in general. Hubbard, who has plenty of his own "behind the music" stories, serves as interviewer, but always shares his own anecdotes.
The result is two hours of captivating storytelling via music and conversation. Each KNBT Roots and Branches show is like listening to friends shoot the breeze, swap stories and make new friends with the audience. If you're an Americana/alt-country music fan, and enjoy hearing artists answer questions like, "What's the story behind this song?" "What's it like to cowrite a song?" or "What's it like working with (insert famous artist name)?" Roots and Branches would be perfect for you.
Reserving In-Person Seats to KNBT Roots and Branches
Roots and Branches in person tickets aren't sold to the public. To see a performance recorded live at Downtown Social in New Braunfels, attendees must win tickets through KNBT. The station holds regular phone-in contests. The caller who rings in at the predetermined spot in the phone queue wins two passes (caller number 7, number 9, number 5, etc). KNBT also sometimes gives away tickets to these shows on its Facebook page (facebook.com/KNBTFM). Otherwise, your best bet for experiencing a Roots and Branches session is listening to KNBT each Tuesday, 7 to 9 p.m.
Learn More About KNBT Roots and Branches
For more information on Roots and Branches, or to listen to past episodes, visit radionb.com or call 830.625.7311.