While it was fun to dream of a white Christmas in December, GVEC members in South Central Texas know that when (and if) they're going to experience true winter weather, it's likely to be in January and February. It may sometimes even stretch a bit into March. This is why preparing for colder-weather is so important.
Be Prepared
When we think of preparing for yearly cold snaps, we might think of things like having our heating/cooling systems checks, wrapping pipes and covering plants, and stocking up on fixings for chili and stew. Another useful item to consider adding to your list of cold-weather preparation, however, is monitoring your energy usage. This can help you not be caught off guard when your electricity bill for the colder-weather cycle arrives. It may even help you to pay closer attention and tweak your usage where you can.
Monitor Your Usage with SmarthHub
GVEC's SmartHub self-service portal is conveniently accessible to members via their desktop computer or mobile app. It features useful screens to aid in monitoring how much energy your household is consuming.
The Usage Explorer feature allows users to view their monthly, daily and even hourly consumption compared to the temperature outside.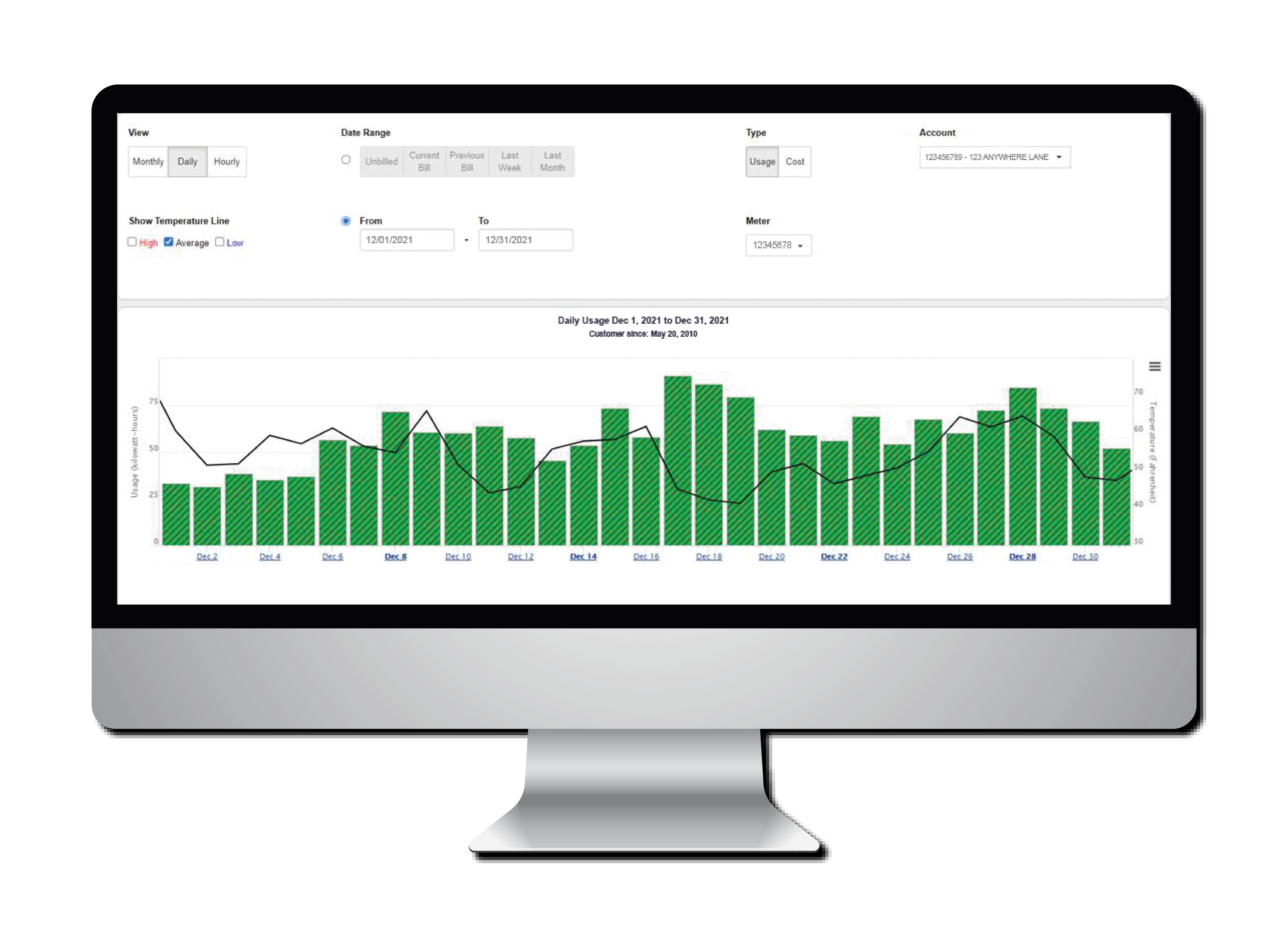 The Usage Comparison screen gives you the ability to compare past bills to current ones.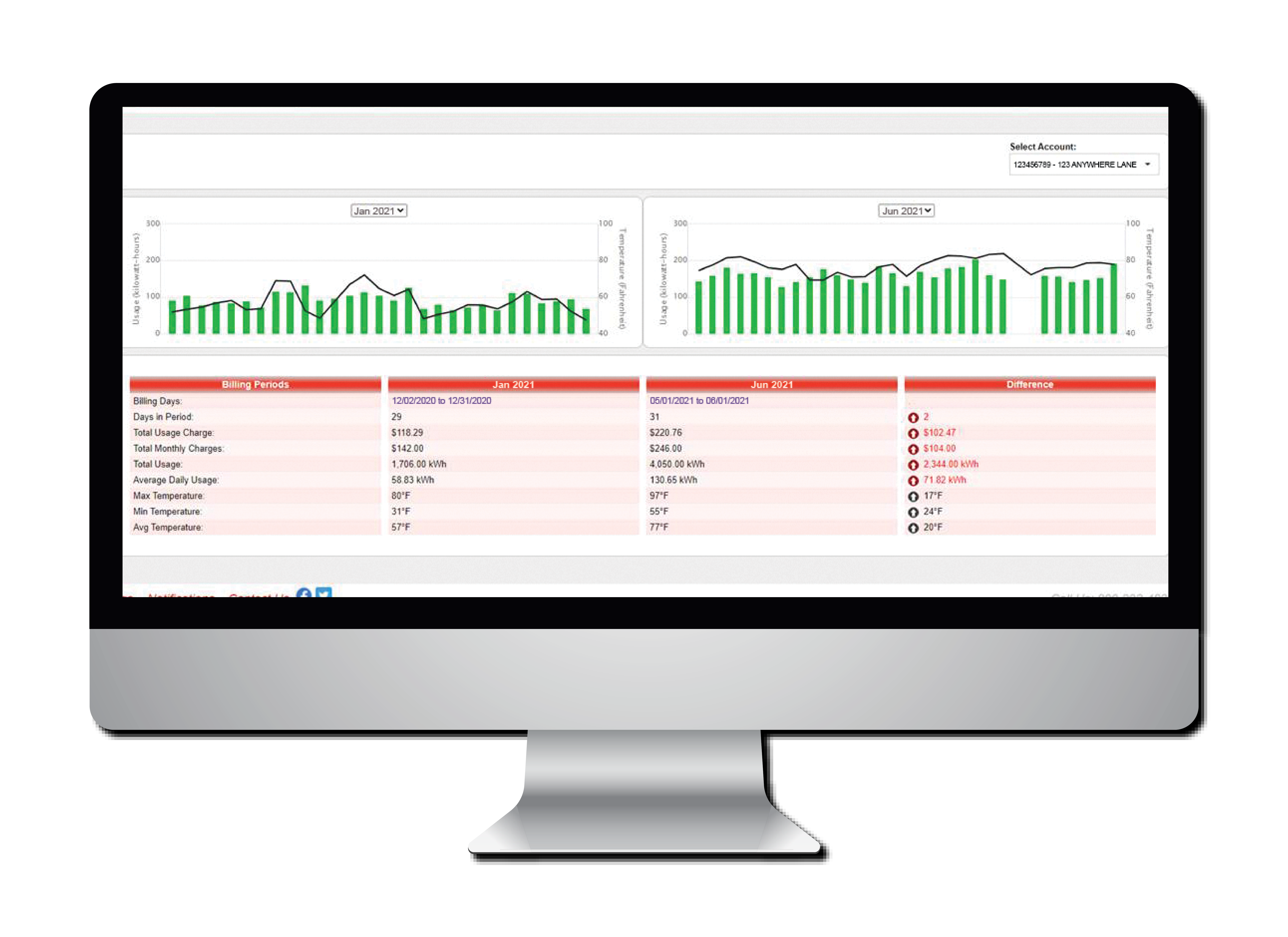 You can even set alerts to notify you if your usage rises above a specific threshold. Why are tools like this useful?
Knowledge is Power
Considering heating and cooling your home contributes to around 50% of an average home's electricity costs, understanding the relationship between the weather and your energy usage is key in being prepared for the upcoming bill you receive. Additionally, this information can help you recognize if you should do more to try curbing your usage.
Keeping an eye on your home comfort behaviors can help make a difference. For example, for every 1 degree you set your thermostat down in winter or up in summer, you can save up to 4-6% on your energy bill!
Check Out SmartHub
Log on to SmartHub from your desktop, or download the app from Google Pay or the App Store as a useful way to help you prepare for winter weather.
For more information or to find helpful home energy conservation tips, visit gvec.org or call 800.223.4832!