It's fall in South Central Texas, and that conjures up dreams of crisp, cool weather, fireplaces, falling leaves, pumpkin spice and everything nice!
Many South Texans love this time of year and all the figures, fun and festivities that go along with it. Proof of this is found in all the pumpkin patches and corn mazes you can visit right here in the Guadalupe Valley. They offer plenty of entertainment and autumn activities for all ages!
So, where in your area can you find some of these sensational seasonal spots?
First United Methodist Church (FUMC) , 710 N. Austin, Seguin
The Seguin FUMC Pumpkin Patch hosts visitors from near and far each year with their festive features. With pumpkins of all shapes and sizes this patch offers plenty of fall family photo opportunities. There's also Story Time in the Patch for young visitors to enjoy! Visit October 3-31; Monday-Saturday, 10 a.m.-7 p.m. and Sundays, 12-7 p.m.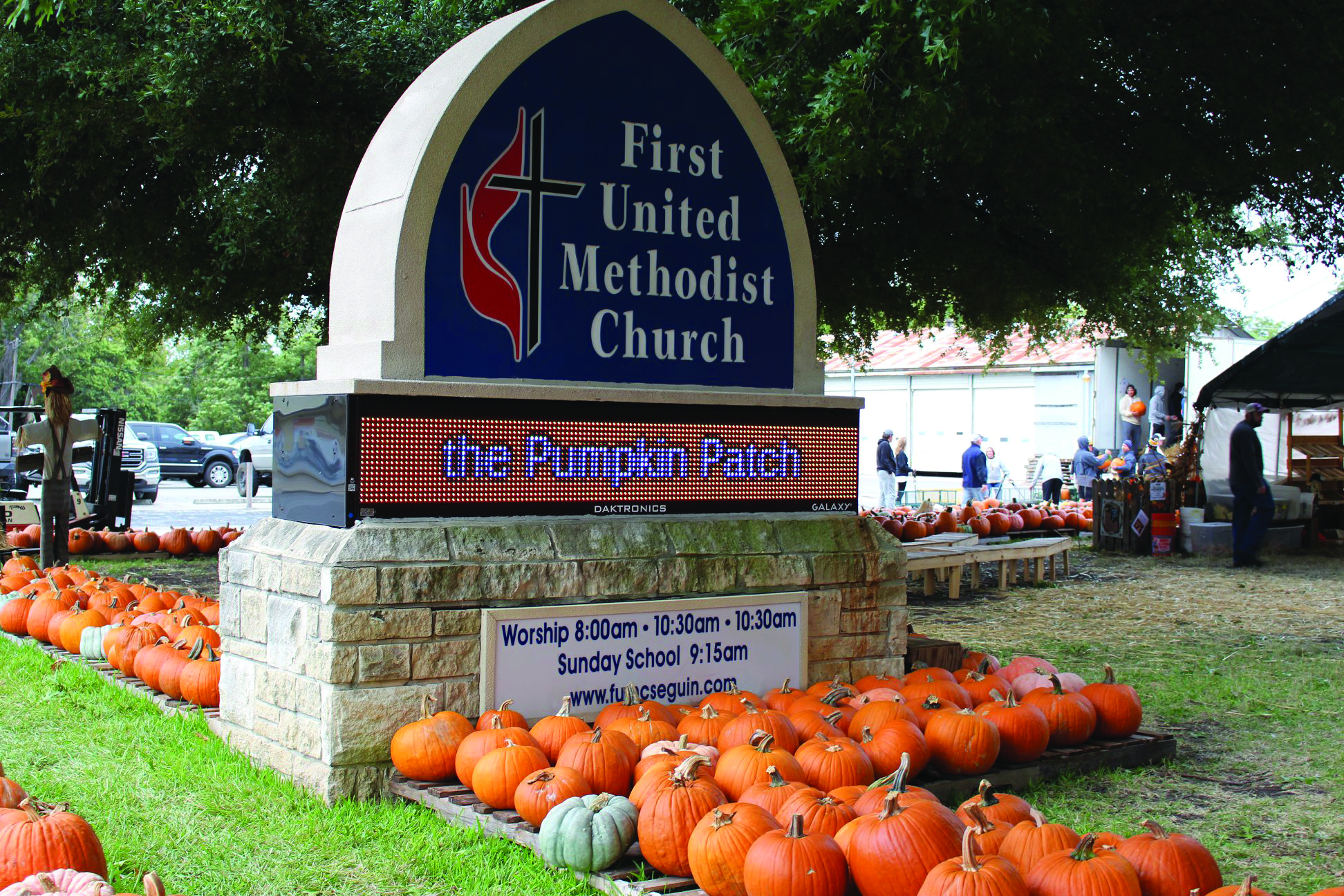 More info: fumcseguin.com or 830.379.4112
Stahlman's at Bear Creek, 5511 FM 2722, New Braunfels
Find a large variety of pumpkins, gourds, and even hay bundles and wheat and corn stalks in the pumpkin patch at Stahlman's at Bear Creek. All pumpkins here are locally grown in Texas! The pumpkin patch is already open and will be until all pumpkins are sold out. Days and hours are Wednesday-Saturday, 9 a.m.-4 p.m.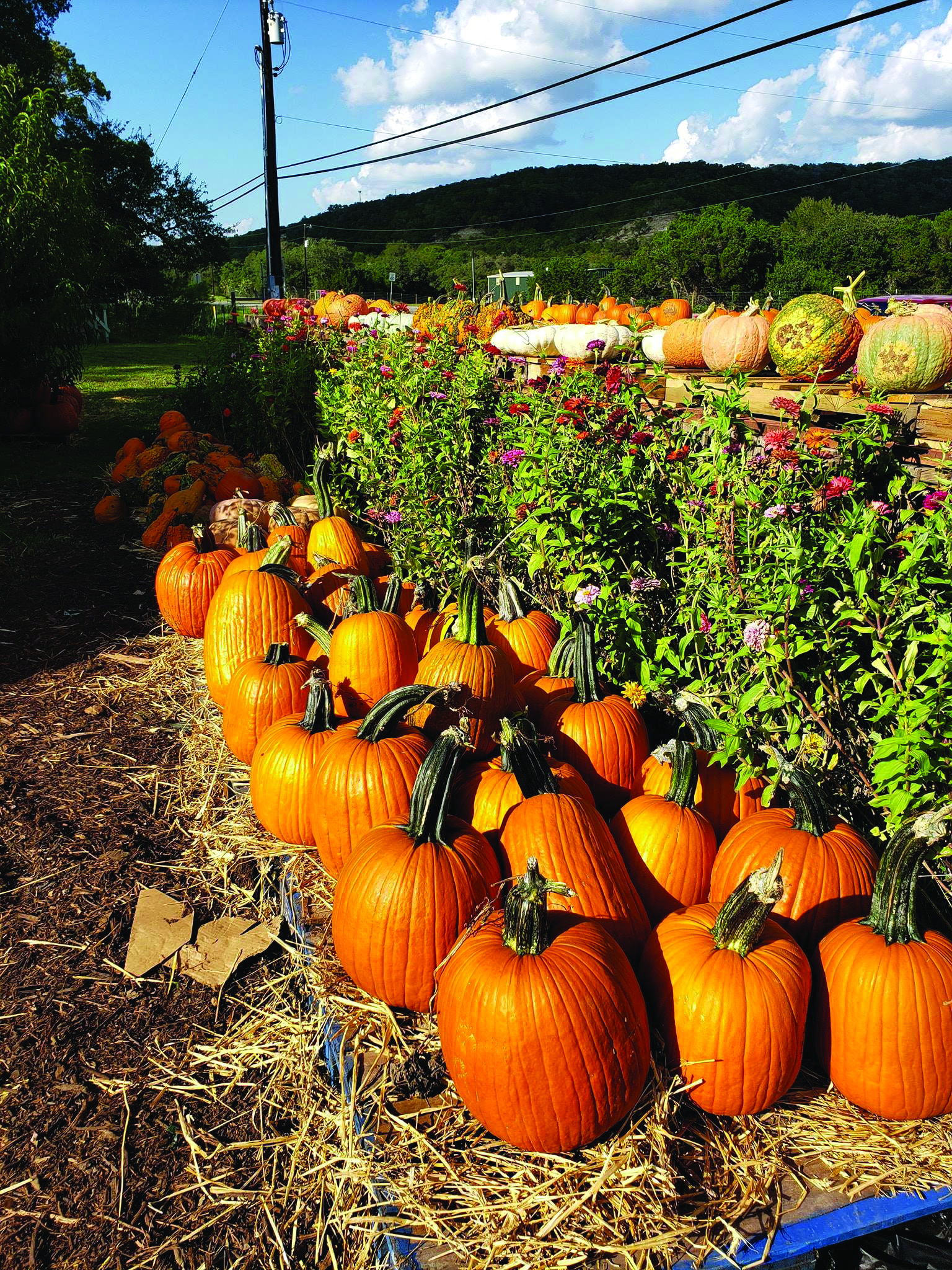 More info: Facebook at Stahlman's at Bear Creek – Farm Stand and Pecans or 830.515.3658
Shiner Pumpkin Patch at Wellhausen Park, 900 N. Avenue E, Shiner
This year's Shiner Pumpkin Patch will be open on Sunday, October 24, 12-4 p.m. Find the perfect pumpkin, take the perfect fall photos, and enjoy games, treats, contests and more.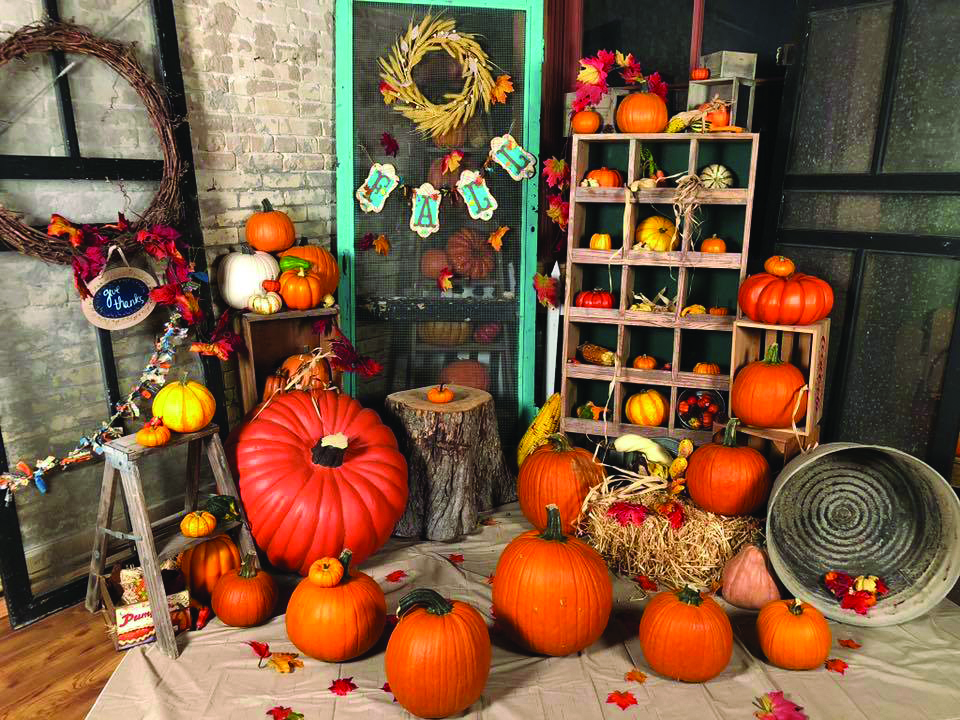 More info: shinertx.com or 361.594.4180
Circle N Maze, 558 CR 345, La Vernia
Have an "a-maze-ing" time with friends and family at Circle N Maze. There's also a pumpkin patch, games, food, and certain weekends feature a petting zoo, doggie days and lights out events. Circle N Maze is open weekends, October 8-31; Fridays, 6-11 p.m.; Saturdays, 12-10 p.m. and Sundays, 12-5 p.m.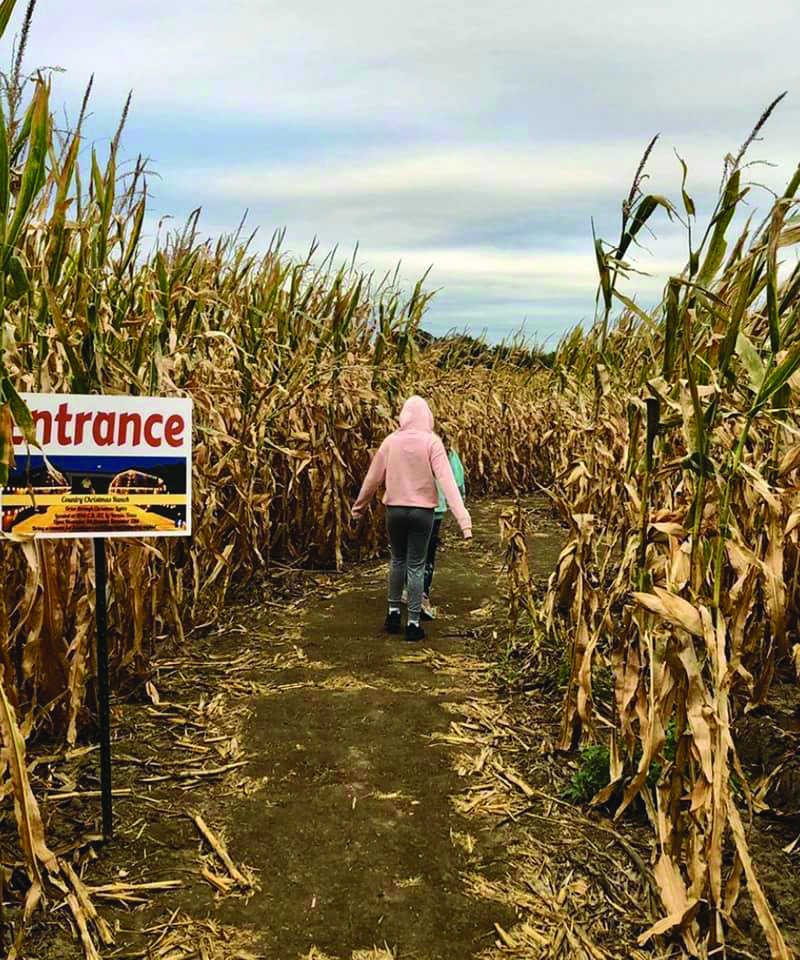 More info: Facebook at Circle N Maze or 210.274.3816
Braune Farms Fresh Produce, 1300 Link Rd., Seguin
Experience a truly authentic Texas pumpkin patch, walking through rows of pumpkins on the vines at Braune Farms Fresh Produce. You'll enjoy the hayride that takes you from the parking lot to the pumpkin patch and activity areas with plenty of fun and food available. Visit the weekends of October 9-10, 16-17 and 23-24, from 12-4 p.m.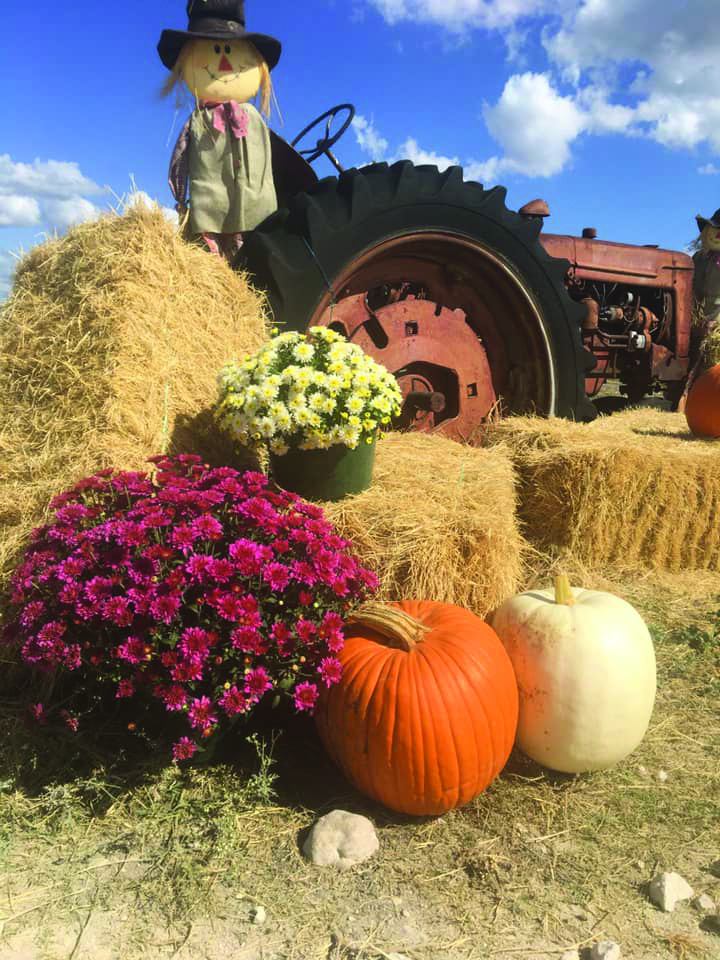 More info: braunefarmsfreshproduce.com or 830.643.9974
Cuero Community Pumpkin Patch, corner of Clinton and Courthouse Sts., Cuero
First United Methodist Church, First Presbyterian Church and several other Cuero churches come together to host a community pumpkin patch each year. Have fun picking out pumpkins, and take advantage of great photo opportunities in the photo booth area. All proceeds support the Cuero Area Ministerial Alliance House. Visit October 13-31; Monday-Friday, 4-6 p.m.; Saturdays, 10 a.m.-6 p.m. and Sundays 12-4 p.m.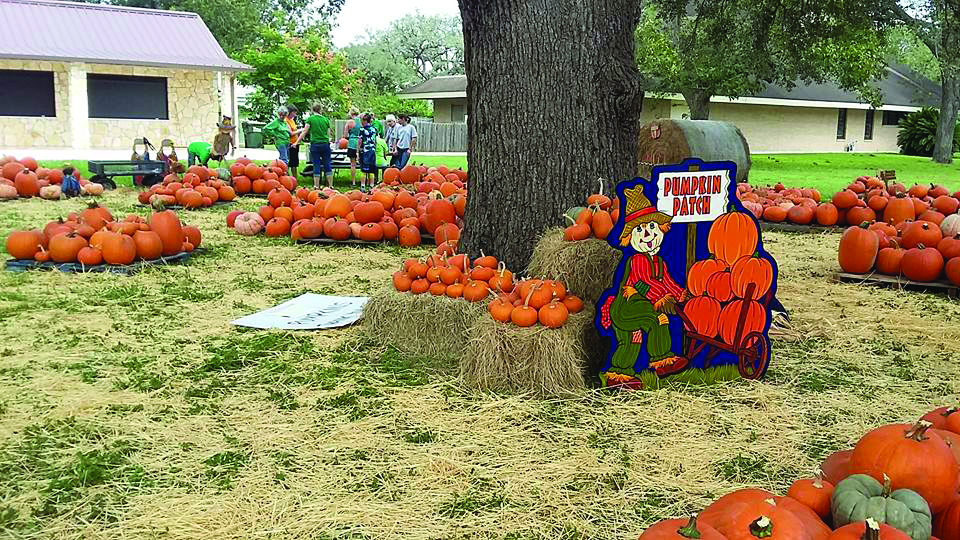 More info: 361.275.2662
The Jersey Barnyard, 3117 St. Hwy. 159, LaGrange
The Jersey Barnyard is fun to visit year-round, but every fall from the last weekend in September through the October, they include an awesome pumpkin patch. Aside from pumpkins, you'll find fall décor, flowers and plants, and seasonal activities like pumpkin painting. Pumpkins are available from the middle of September through December; Monday-Friday, 10 a.m.-6 p.m.; Saturdays, 9 a.m.-6 p.m. and Sundays, 1-6 p.m.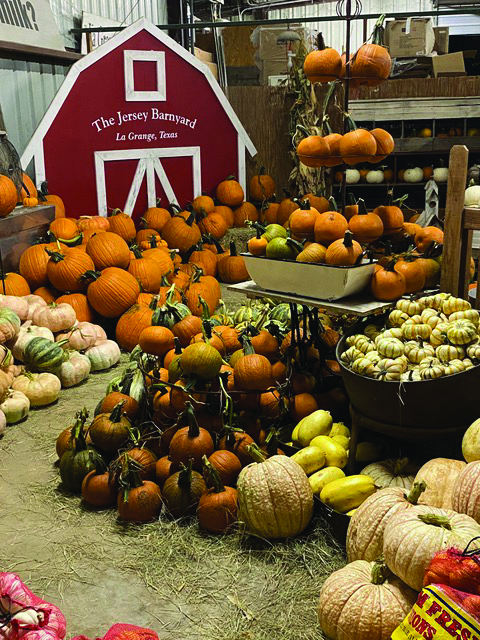 More info: texasjersey.com or 979.249.3406
Rocky Creek Maze, 784 CR 251, Moulton
Get lost in Moulton in the eight-acre Rocky Creek Maze, which features a new design each year. You'll also enjoy hay rides, corn cannons, a giant slide, the frog hopper and more—including the after-dark Haunted Trail on Friday and Saturday nights. Opening day is October 1, and the Haunted Trail will take place on the last four weekends in October. Hours are Fridays, 5-9 pm.; Saturdays, 10 a.m.-9 p.m. and Sundays, 1-9 p.m.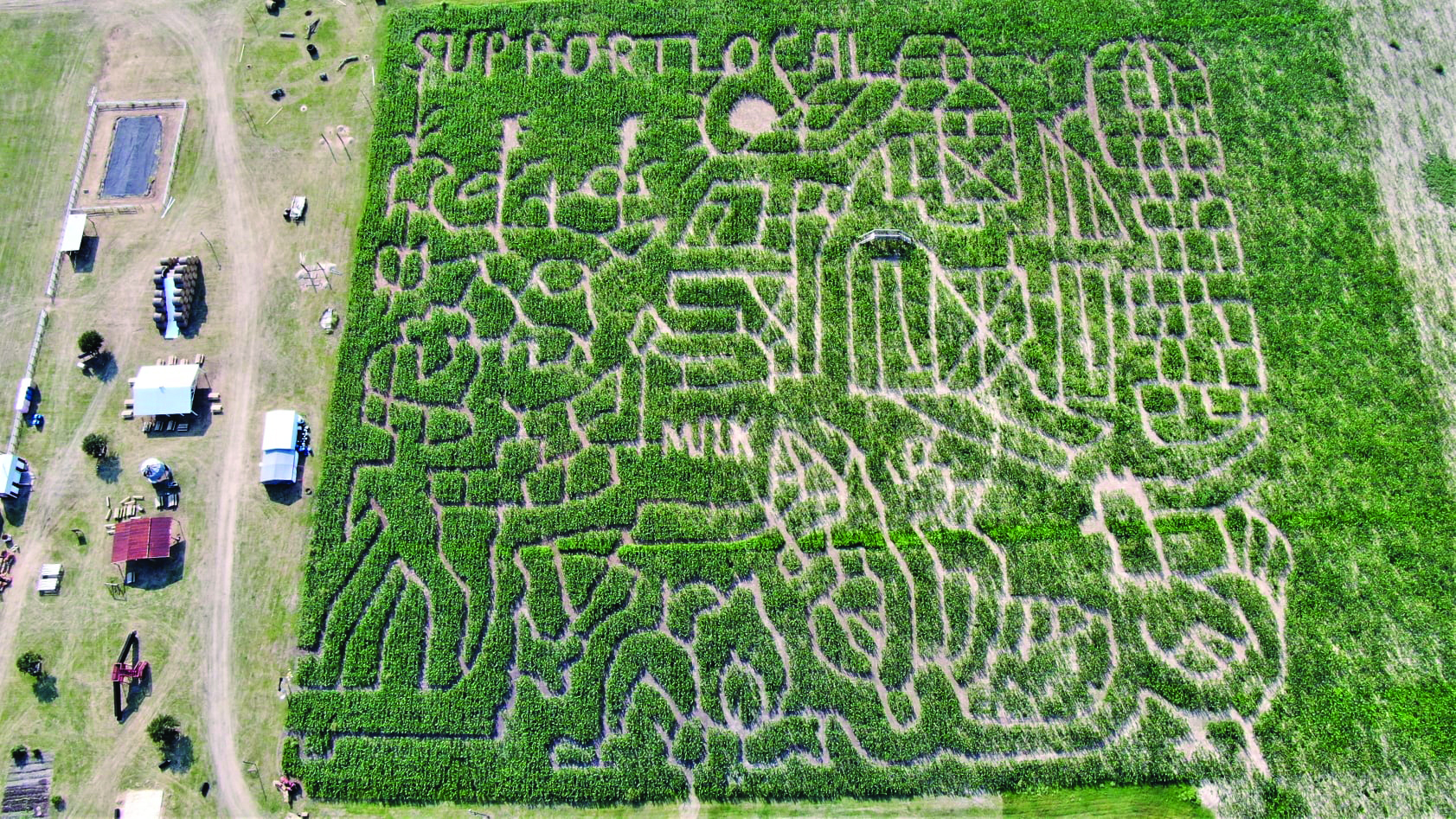 More info: rockycreekmaze.com or 361.287.2828