It may not seem like it, but the world is slowly turning away from the internal combustion engine (ICE)—the United States included. In the next five-to-20 years, the shift toward an all-electric world of transportation will accelerate to levels not currently anticipated by many consumers.
A majority of international automakers, spurred by competition, customer demand and government incentives, are working both publicly and behind the scenes to make electric vehicles (EVs) the standard for getting the planet from Point A to Point B. The fact that most manufacturers are joining the EV movement is predicted to cause the price of these vehicles to drop—and rapidly: Experts expect that by 2024, EVs will cost less to buy and own than ICE counterparts.
And remember: EVs already cost less to "fuel." On a mile-for-mile basis, the cost comparison for powering these two vehicle types isn't even close.
Major Automakers Have Joined the EV Movement
Right now, with the number of EVs relatively sparse, it's easy to overlook the fact that many major automakers, besides Tesla, offer a limited number of EVs. How many companies? How many models? We're exploring these questions in this four-part blog series and offering glimpses at what's coming in the not-too-distant future.
With this entry, we're looking at currently available models from General Motors (GM), Ford, Jaguar Land Rover and BMW.
GVEC Does Not Endorse Any Electric Vehicle
None of the electric vehicles highlighted in these blogs should be considered recommendations. Instead, we offer this material for informative purposes only and/or as a basis for additional research.
General Motors
General Motors (owner of Buick, Cadillac, Chevy and GMC) has announced some of the most ambitious EV plans among American car companies. It aims to bring 30 EV models to market globally by 2025 and to be 100% electric across all divisions and brands by 2035. With GM's place as the world's fourth largest automotive producer, hitting this goal would represent a profound shakeup of the automotive market. The company's next EV is a subcompact SUV version of the Bolt called the Bolt EUV, available for the 2022 model year.
Chevy Bolt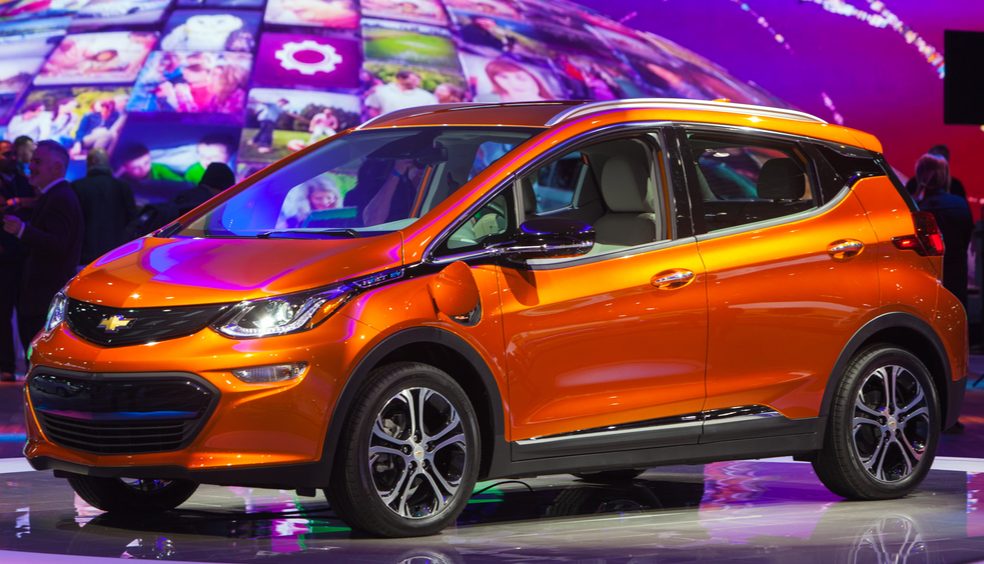 Consumer Reports has named the Chevy Bolt the most reliable pure EV in America, reinforcing GVEC's decision to purchase one for our own fleet in 2018. The Bolt is a cute, family-friendly, 4-door subcompact that's getting a redesign in 2022. At GVEC, we've been quite pleased with our own Bolt—a.k.a. "Sparky."
With a base price of $37,500, Bolt is more affordable than many other vehicles on our four-part list, especially given its respectable, EPA-estimated 259-mile combined city/highway range.
Ford Motor Company
Like GM, Ford has also announced ambitious plans for an all-electric future. The company currently offers only one mass-market EV—the Mustang Mach-E (highlighted below), but is projecting that 40% of its sales will be all-electric by 2030. The company's more immediate future plans include an electrified F-150 pickup truck, currently available for pre-order and scheduled for initial deliveries in spring 2022.
Ford Mustang Mach-E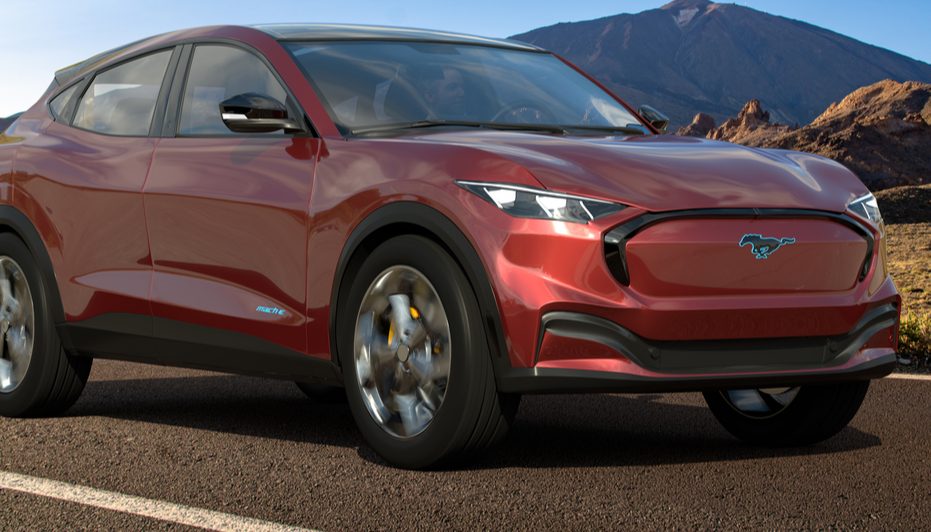 Mustang purists who associate the brand with the rumble of an internal combustion engine may never accept the Mach-E as worthy of the pony-car badge. For everyone else, though, this crossover's perky acceleration, sleek styling, roominess and relative affordability, will make it suitable for consideration.
With a base price of $43,995 and a combined EPA-estimated range of 300 miles, Mach-E delivers a tantalizing glimpse at Ford's commitment to an electric-driven future.
Jaguar Land Rover
Luxury carmaker Jaguar entered the EV market only a few years ago but plans to accelerate into an all-electric future quite rapidly. In fact, the company's owner Jaguar Land Rover has announced plans for Jaguar to be an EV-only carmaker by 2025, with all Land Rover models being electrified by 2030.
Jaguar I-Pace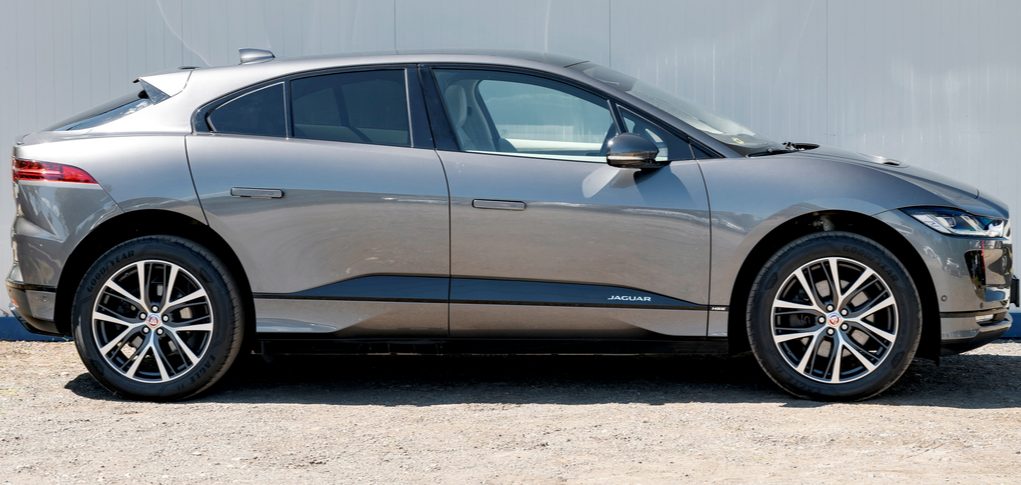 As would be expected for almost any vehicle with the Jaguar nameplate, the I-Pace isn't cheap. Buyers who have more than $70K to spend on a new vehicle, though, will get 394 horsepower and all-wheel drive standard, along with 0-60 mph in 4.5 seconds. I-Pace also offers the roominess you'd expect from a crossover SUV, with seating for five.
The base price is $70,875, with an estimated 234 miles of combined range.
BMW
Although German luxury brand BMW has had one all-electric vehicle in mass production since 2014, the company hasn't debuted any new models since. That's about to change. Beginning in early 2022, BMW will offer the i4, a mid-sized sedan and the iX, an SUV touted as a"flagship" EV. In addition to these, BMW has announced plans to offer 10 more electrified models by 2025.
BMW i3
Since debuting the i3 in 2014, BMW has sold roughly 210,000 units worldwide, with 42,000 of those being moved in the United States. The subcompact i3 costs $45,450 for the base model and doesn't offer much room or range: It gets an EPA-estimated 153 combined city/highway miles on a single charge.
Electrified Mini Cooper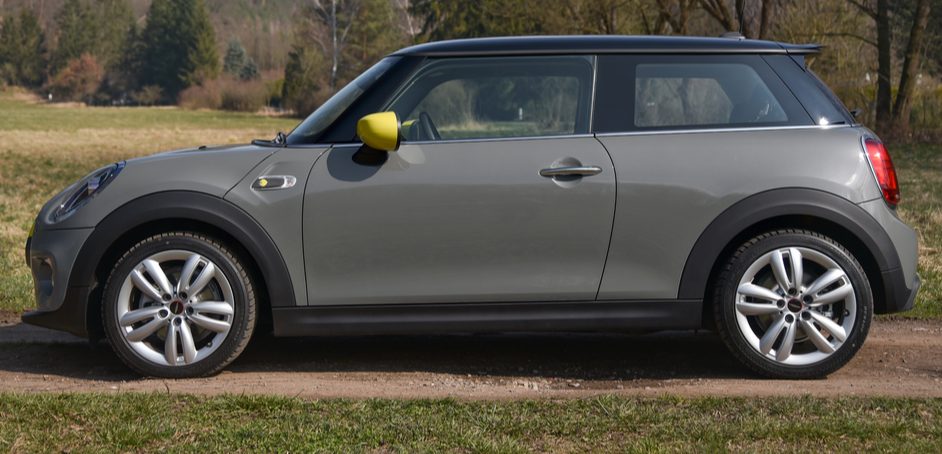 The Mini Cooper has traveled the world's highways in various forms since 1959, so it seems fitting for this car to endure into the electrified era. BMW, which bought the brand in 1994, has designed the Electrified Mini Cooper as virtually identical to the ICE version.
The EV Mini is one of the more affordable pure EVs on the American market, with a base price of $30,750. There's a big tradeoff, though, in terms of roominess and range, with an EPA combined estimate of just 110 miles.
A Revolution in EV 'Fueling' Has Already Begun
If you own an electric vehicle or are considering a purchase, there's one big potential benefit to consider if you haven't already—it's a benefit that's impossible with ICE vehicles: at-home "fueling." Charging an EV at home isn't just possible, it's already happening, with many owners enjoying the convenience it delivers.
GVEC Electrician Services: Helping You Join the At-Home Revolution
GVEC's current at-home-charger installation rebate is $600 or 50% off—whichever is less—for residential and $3,000 or 50% off—whichever is less—for commercial. All charger EV owners qualify for this rebate, whether you buy your charger from us or not. We can't think of a better time to bring the EV "fueling" revolution into your home.
For more information on this offer and/or to schedule an appointment, visit gvec.org/electric/ev-rebate, or call GVEC Electrician services at 800.328.0630.