You may have noticed electric vehicles (EVs) beginning to pop up on local roadways. The same trend is happening everywhere, with charging stations beginning to dot the landscape. Certainly, EVs aren't as numerous as vehicles powered by internal combustion engines (ICEs)—not yet. However, after more than a century of defining how Americans get from point A to point B, the end of the ICE era is in sight.
EVs are Driving into the Mainstream
With battery technology rapidly improving and governments incentivizing the push toward electrified transport, major vehicle manufacturers are buying into the EV movement. In the next five-to-20 years, many more EVs will merge onto local highways and everywhere else, too, as the world turns away from ICE technology. As that time approaches, carmakers will offer a greater number of models. Industry insiders predict that by 2024, EVs will cost less to buy and own than comparable ICE vehicles. EVs already cost less to "fuel"–and by a significant amount.
As things stand, it's easy to forget that major companies not named Tesla currently offer a limited number of EVs. How many companies currently sell EVs? How many models are there? In this four-part blog series, we're doing an overview of which companies sell EVs and what models are available. We're also offering glimpses at what's being planned for the not-too-distant future.
GVEC Does Not Endorse Any Electric Vehicle
GVEC doesn't generally make product endorsements. As such, none of the summaries in these four blogs should be considered recommendations, but only as broad overviews for informational use and/or as a basis for additional research.
Tesla: A Class of Its Own
The name "Tesla" has become so synonymous with electric vehicles, it's easy to forget—or to have never known—that this company didn't invent electrified transportation. Tesla wasn't even the first to mass produce an EV.
GM brought the first-ever mass-produced electric vehicle to market with its 1996 EV1, a car whose innovations continue impacting current EV design and technology. EV1 lasted only three years, though, and it seems like a high school science project compared Tesla's current lineup.
Tesla has certainly established itself as the leading EV automaker of the day. The company singlehandedly proved that electric vehicles can be as drivable, functional and stylish as ICE vehicles—every bit as marketable, too, which is slightly miraculous considering that Tesla has never invested a penny in advertising. As EVs become standard across the automotive industry and competition intensifies in years to come, Tesla's leadership could waver. For now, though, the company is truly in a class of its own—that's why we're devoting all of Part 1 to Tesla electric vehicles.
Tesla Model S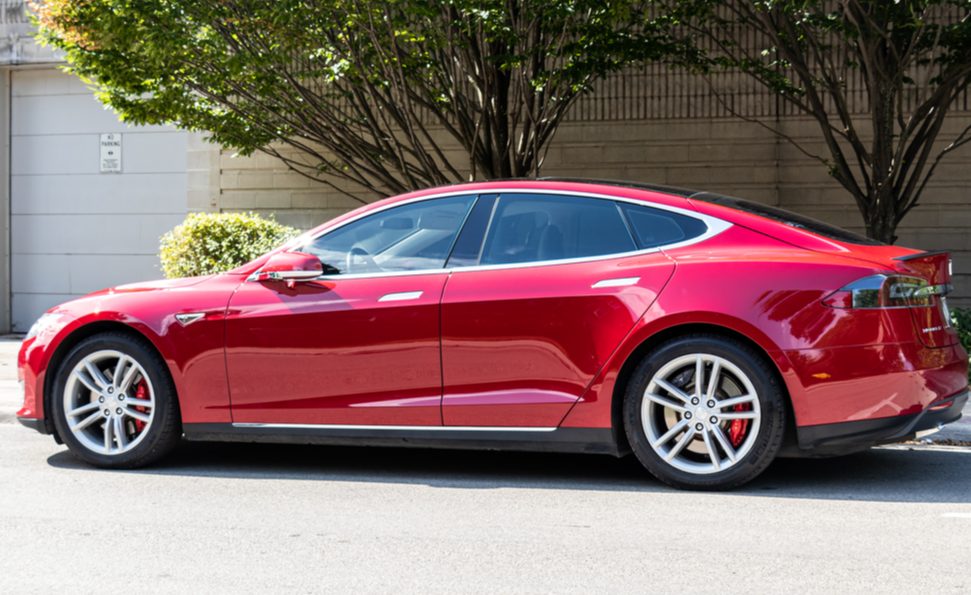 From its first version, Model S has boasted sleek styling, head-whipping acceleration, trend-setting range and a premium price-tag. The car's current generation continues these standards, upping the ante in every category. And while the Porsche Taycan electric vehicle (see Part 3) may make Model S look like a bargain, an economy-minded vehicle for the average buyer this ain't.
Model S starts at $81,190 for the base version, with an estimated 373 combined mileage on a single charge.
Tesla Model 3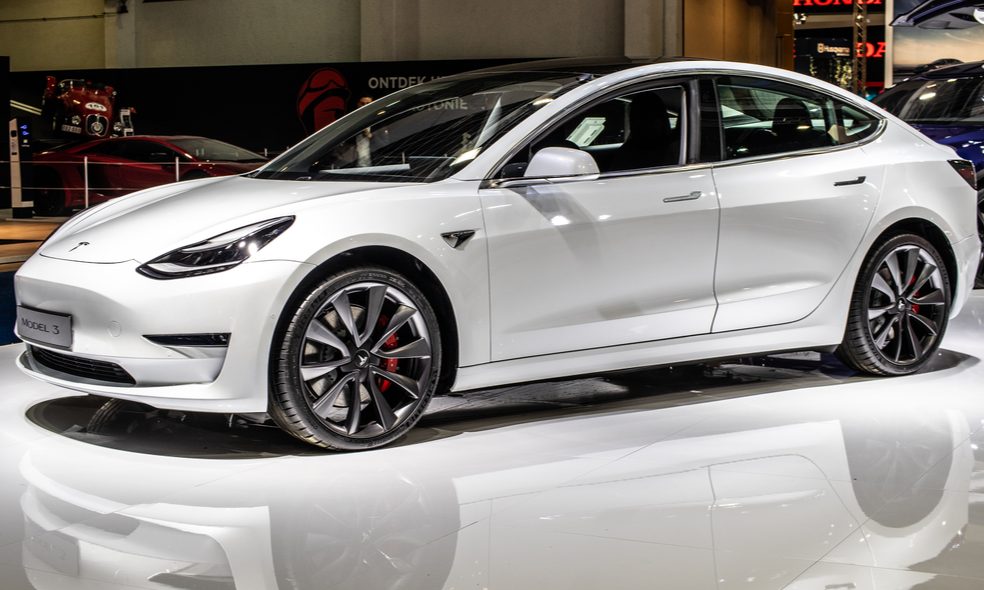 While Model S served as a kind of "proof-of-concept" for EV viability on the mass market, Model 3 has become the first truly mass-selling EV, with almost 1 million units delivered to buyers since 2017; that's the most ever for any EV. Before Model 3, encountering an EV on public roadways wasn't terribly common. Model 3 has changed the equation, though; nowadays, seeing an EV pull up beside you in traffic isn't so unusual.  Model 3 is roomy and stylish, with peppy acceleration and solid range. While it's Tesla's most affordable model, it's not the most inexpensive on our four-part list.
The Tesla Model 3 starts at $35,690 for the base version and gets an EPA-estimated 263 miles of combined range on a single charge.
Tesla Model X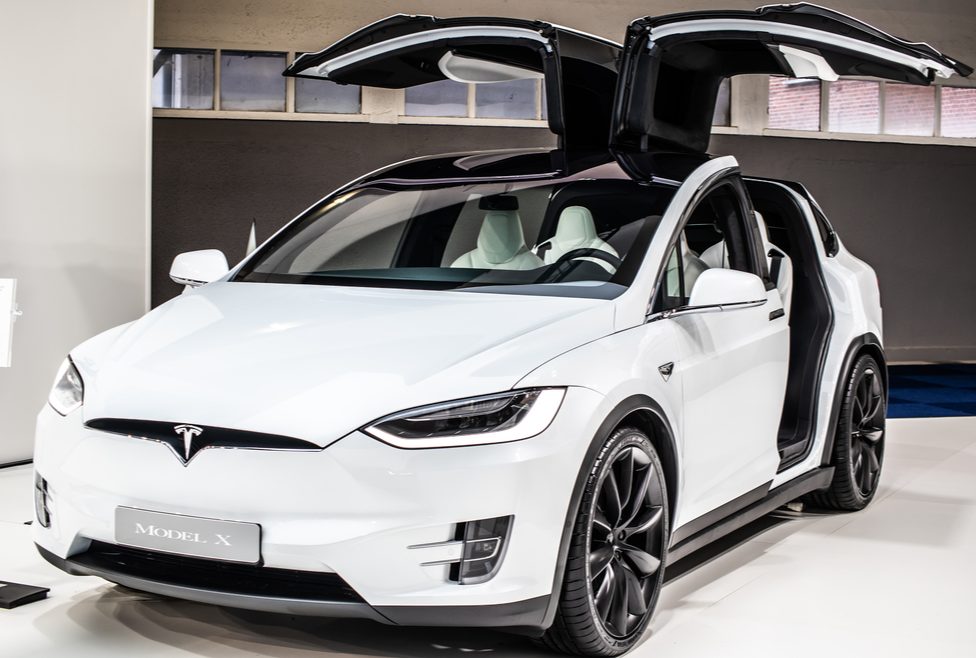 With seating for seven, Model X has the roominess of a large, family-friendly SUV, plus unique styling appeal. However, the $86K+ base-model price won't draw the average, budget-conscious American family. Still, for those willing and able to make such a large investment, Model X's high-end version offers whipsaw acceleration rivaled only by the Taycan and the Model S. X has plenty of range at both trims, too. And it delivers a host of creature comforts consumers expect from Tesla, including the company's suite of driver-assist and "self-driving" functionality.
Model X starts at $86,190 for the base version and achieves an EPA-estimated 328 miles of combined city/highway driving on a single charge.
Tesla Model Y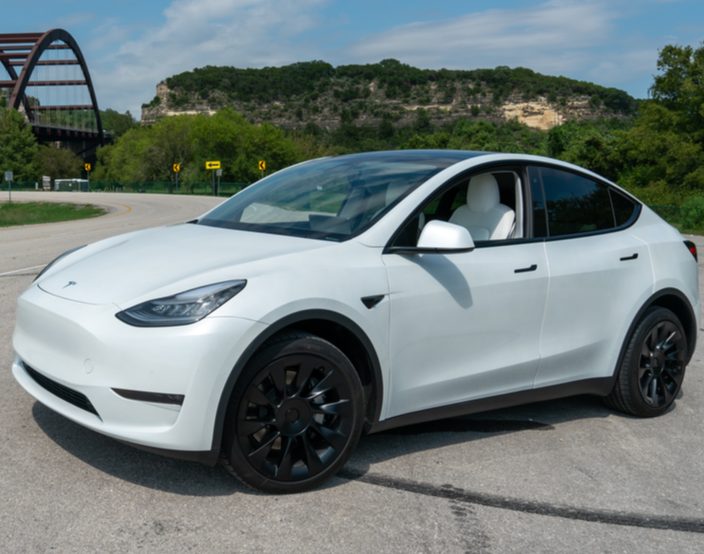 Model Y, which went on sale for the 2020 model year, is a crossover version of the Model 3, giving it an SUV-like footprint and roominess. Buyers who find the Model 3 appealing but would prefer the flexibility of a crossover, will probably gravitate to Model Y. The price compared to Model 3, however, is a bit higher.
Model Y starts at $61,190 for the base version, with 326 miles of EPA-estimated combined driving range on a single charge.
Join a Revolution in EV 'Fueling' with GVEC Electrician Services
If you're considering purchase of an electric vehicle or already own one, there's one important potential benefit you might not have considered: at-home charging. Being able to "fuel" an EV at home is an advantage that will never be possible with ICE vehicles. With EVs, though, at-home charging isn't just possible—many owners already enjoy the convenience it offers.
Install Home Charging for Less with GVEC's Rebate
With GVEC's current home-charger installation rebate (Residential: $600 or 50% off—whichever is less; Commercial: $3,000 or 50% off—whichever is less.), now's a great time to bring the EV "fueling" revolution into your home. And no matter where you purchase your charger, you qualify.
For more information and/or to schedule an appointment, visit gvec.org/electric/ev-rebate, or call GVEC Electrician services at 800.328.0630.